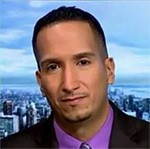 Julio Rivera ("Conservarican") - Editorial Director, ReactionaryTimes.com
Julio Rivera is a small business consultant, political activist, and Editorial Director for the Reactionary Times. He is also the host of the Reactionary Radio and TV shows. A self-described "reformed Democrat," he became a staunch supporter of conservative policy and politicians in response to the lawlessness and fiscal irresponsibility of the Obama administration. In the private sector, he founded J & MYR Consulting while his involvement in the political world most recently had him serving as the Warren County, NJ, Chairman for Sen. Ted Cruz's presidential campaign as well as participating in the effort in several other states. His writings have been featured on www.rightwingnews.com, www.politichicks.com and his Austere Constructionist Blog on www.newsmax.com. He is seen regularly on Newsmax TV and RT America and heard on many nationally syndicated conservative talk shows, where his political opinions and humorous take on the state of the nation are highly sought after. He is a full-time single parent and small business advocate concerned by the excessive regulatory and taxation climate the country's businesses currently face.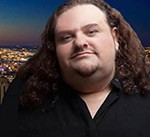 Xander Gibb - Contributor, ReactionaryTimes.com
Xander Gibb, The Host of #XRAD, Broadcaster, Writer, Actor, Singer Comedian, with an honest unapologetic response to the world around him. Join him on his daily Radio show and weekly TV Show. Buy his Debut Novel "The boy from beyond The Ice House."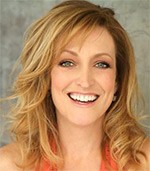 Andrea Kaye - Contributor, ReactionaryTimes.com
Andrea Kaye is currently Host of Nationally Syndicated "The Andrea Kaye Show" which broadcasts on Tuesdays at 6 PM PT on Salem Media Group AM 1170 The Answer in San Diego, SHR Media, and WRNR Radio Networks. Listen live at www.am1170theanswer.com.  Podcasts can be found at www.andreakayeshow.com/podcast
Known as "Dynamite in a Dress", Andrea Kaye discusses all of today's hot topics, from politics to entertainment to the boardroom in her unique, southern, sassy style.
That unique style, and dedicated listenership, attracts top industry guests:  Sebastian Gorka (Deputy Assistant, President Trump), Frank Gaffney (Deputy Assistant Secretary of  Defense, President Reagan), Matt Boyle (Editor Breitbart), Best Selling authors;  David Horowitz, Monica Crowley, Andrea Tantaros, Dr Keith Ablow,  Congressman Darrell Issa, Brigitte Gabriel (ACT For America), and more.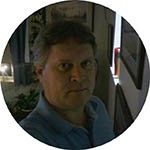 Joe Gooding - Contributor, ReactionaryTimes.com
Joe enjoys writing on individual liberties, law, vaccine mandates, and the Constitution. He also oppose strict government mandates, and is considered to be politically conservative and socially libertarian. A Conservatarian.