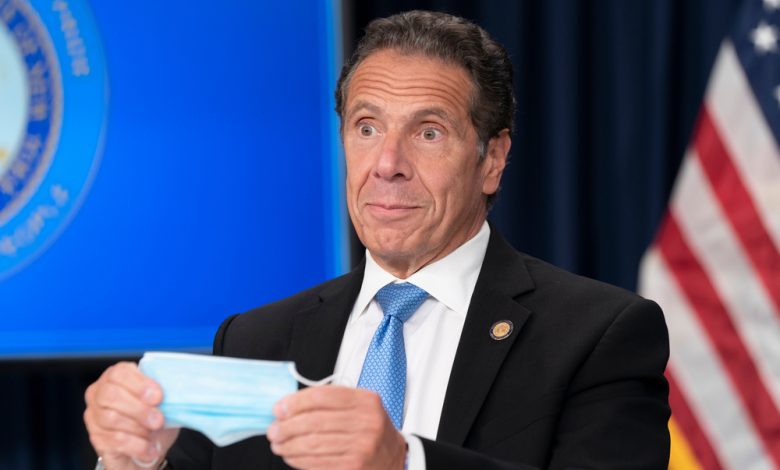 Faced with new allegations of sexual harassment, New York Gov. Andrew Cuomo attempted to explain the situation, saying that his actions have "been misinterpreted as an unwanted flirtation."
Aide's Recount Cuomo's Unsolicited Advances
Lindsey Boylan – the former deputy secretary for economic development and a special adviser to Cuomo – came forward with sexual harassment allegations against the governor. Boylan accused Gov. Cuomo of "going out of his way to touch me on my lower back, arms and legs," forcibly kissing her on the lips and suggesting they "play strip poker."
While Cuomo explained that he treated his colleagues as personal friends, all of whom he tended to tease in a "good-natured way," the governor explicitly denied touching or propositioning anybody.
"I never inappropriately touched anybody and I never intended to make anyone feel uncomfortable, but these are allegations that New Yorkers deserve answers to," said Cuomo and requested an independent investigation of the situation.
Cuomo's office also denied the harassment claims, calling them "false" and stating that the strip poker invitation "did not happen."
A second former aide to Gov. Cuomo, Charlotte Bennett, also accused the governor of sexual harassment, telling reporters that he asked her multiple personal questions about her sex life. Bennett told reporters that she was aware that the governor wanted to sleep with her and that she was afraid that she would lose her job.
"[I] felt horribly uncomfortable and scared," Bennett said. "And was wondering how I was going to get out of it and assumed it was the end of my job."
Cuomo responded that he wasn't trying to make advances toward Bennett, but rather wanted to be her mentor. He described Mrs. Bennett as a "valued member of our team during COVID."