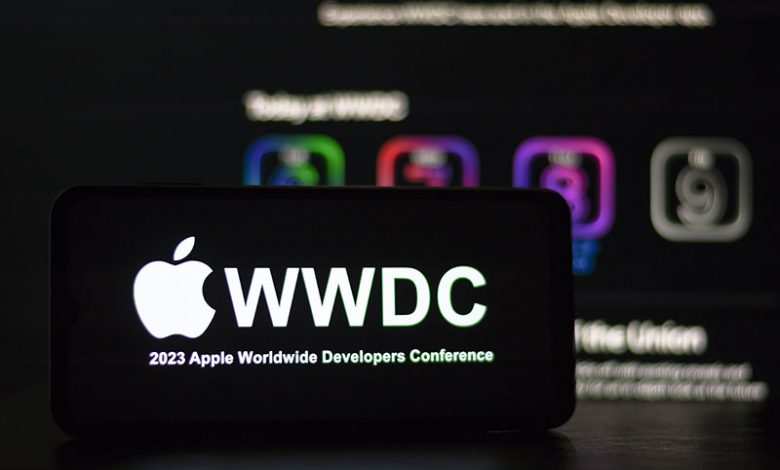 As the Worldwide Developer's Conference (WWDC) approaches, there are strong indications that Apple will introduce many significant software and hardware innovations during the event. Apple has reportedly been busy working on a new Mac Studio under the codename "J475", a 15-inch MacbookAir, and an AR/VR Headset, further confirming the possibility of an imminent announcement at WWDC.
Several New Macs Expected at WWDC
According to Bloomberg's Mark Gurman, "several new Macs" will be unveiled during the WWDC keynote. Although there were previous rumors about a new Mac Pro with custom silicon, it now appears that a refreshed Mac Studio is more likely to debut at the event.
New Mac Studio Set to Raise the Bar
The current Mac Studio, released last year, is a powerful and versatile machine that bridges the gap between the Mac Mini and Mac Pro. It is praised for its performance and capabilities, proving an excellent option for those seeking to upgrade from an Intel-based Mac system. With the introduction of a refreshed Mac Studio, the device will continue to raise the bar in terms of power and performance, further solidifying Apple's commitment to its custom silicon strategy and making it even more challenging for competitors to match.
High-end M2 Max and M2 Ultra Chips on the Horizon
In addition to the speculations about the new Mac Studio, Apple may introduce new Mac desktops featuring high-end M2 Max and M2 Ultra chips, too. These powerful chips would provide significant performance enhancements and capabilities compared to the current M1 Macs, catering to the needs of professional users and creative professionals.
Rumors suggest that Apple is testing two unannounced Macs with M2 Max and M2 Ultra chips designed to enhance performance. These new chips will likely be featured in updated Mac Studio configurations, offering professional users even more powerful and capable machines.
The M2 Max chip, the same processor found in the 16-inch MacBook Pro, boasts impressive specifications. It has eight high-performance and four efficiency cores, a 30-core GPU, and support for up to 96GB of unified memory. This powerful chip will cater to the needs of creative professionals and demanding users, enabling smooth multitasking and resource-intensive workflows.
The M2 Ultra chip takes performance to another level as it features 16 high-performance and eight efficiency cores and a whopping 60-core GPU. With support for up to 192GB of unified memory, the M2 Ultra Mac is en route to becoming one of the most potent options in the Mac lineup. Although the exact application of these chips remains uncertain, including these processors in updated Mac Studio configurations would substantially boost power and capabilities, catering to even the most demanding users.
Other Expected Products at WWDC
Besides the anticipated introduction of the updated Mac Studio, several other exciting products and updates are heading for an appearance at WWDC. These include a 15-inch MacBook Air model, a possible AR/VR headset, and new operating systems like xrOS, macOS 14, and iOS 17.
15-inch MacBook Air model
One of the highly-rumored products expected at WWDC is the 15-inch MacBook Air. This new model would expand the MacBook Air line and offer a larger screen size for users who prefer additional screen real estate. As usual, it will come with significant performance enhancements and improvements in battery life, making it an attractive option for consumers.
AR/VR Headset and xrOS
Rumor has it Apple has long been working on an AR/VR headset, and some speculate this device could see the daylight at WWDC. If this product does appear, it will likely come with a new operating system called xrOS, explicitly designed for immersive experiences in virtual and augmented reality environments.
macOS 14 and iOS 17 updates
WWDC is poised to showcase the latest updates to Apple's operating systems as in previous years. This year, macOS 14 and iOS 17 will be in the spotlight, bringing new features and improvements to Mac and iOS devices. Users can look forward to enhanced performance, better device integration, and various user interface improvements in the upcoming software releases.