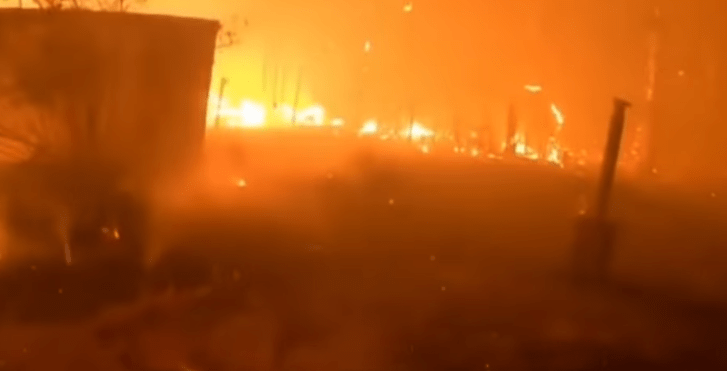 World
Australia Bushfires: All You Need to Know
Wildfires aren't all that uncommon in Australia, but it seems like the latest bush blaze has been unprecedented, and it seems to be far from over. A state of emergency has been declared, with over 1,200 homes have been destroyed, at least 17 people have died, and around 13.5 million acres of land have been lost. 
Here's all you need to know about the latest Australia bush blaze. 
Why are These Bushfires So Bad?
The fires are so bad this time because they are being fuelled by a combination of drought, wind, and heat. The country is going through a particularly bad heatwave with record temperatures recorded in the past three months. These conditions have helped spark fires, which have spread thanks to brisk winds that blow smoke into major cities. 
This spring was the driest in Australia's history since records began some 120 years ago. Queensland and New South Wales have been experiencing drops in rainfall since 2017. The grasslands of Australia have dried to the point they are ideal tinder for fuelling fires. 
Are the Fires Connected to Climate Change?
Bushfires are a common occurrence for Australia. They are generally caused by things like lightning strikes. They can't be single-handedly caused by climate change and rising temperatures. While climate change isn't directly to blame though, experts do believe that climate has played a part in why these fires are so particularly bad. 
There's no denying that the climate in the country has changed in recent years. The Australian Bureau of Meteorology says that the average temperature for the country has risen by over 1C since 1920, with most of that increase coming after 1950. 
How Are the Fires being Fought?
The response to the bushfires has largely been reactive. Residents are being evacuated and steps are being taken to prevent the fires from spreading further. Australia is being supported by hundreds of thousands of volunteer firefighters that have been working for months to control the blaze and stop it from spreading further. 
The armed forces have also been deployed to help evacuate residents and fight the fires. Several countries, including Canada, the United States, and neighboring New Zealand, have also sent support and resources to help stop the flames. 
For the long-term, experts say that building standards need to be reviewed to create better homes. They've also called for a bigger buffer zone between the bush and where properties can be built. There are also calls for a paid fire service to reduce the reliance on volunteers and a move to adopt more traditional fire management techniques the indigenous communities use. 
Why are People Criticizing the Government Response? 
The Australian government – Prime Minister Scott Morrison in particular – has been criticized for their response to the emergency. They have been lambasted for their insistence that these fires are nothing new.
Deputy Prime Minister Michael McCormack received plenty of criticism when he said that "raving inner-city lefties" were raising concerns about the climate and that fires had existed in Australia "since time began". The Prime Minister taking a holiday to Hawaii during the crisis certainly didn't help.