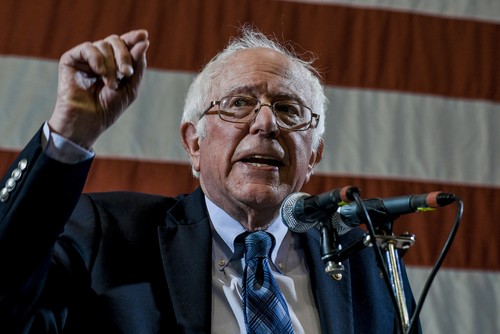 Bernie Sanders on Thursday revealed his new immigration plan and promises to undo and "reverse every single horrific action implemented by Trump." This solidifies Sanders' position at the far left on the subject of immigration and could spell disaster both for him and the nation.
The Proposal Itself
The plan has a few key points, which are – a moratorium on all deportations, "breaking up" existing immigration enforcement agencies, full welfare access to illegal immigrants with a new "pathway to citizenship," as well as including both of his "Medicare-for-all" and "College-for-all" plans as available to immigrants, legal or illegal, and the final point – accepting a minimum of 50,000 "climate migrants" in his first year.
"When I am in the White House we will stop the hatred towards our immigrant brothers and sisters, end family separation, and locking children up in cages. We will end the ICE raids that are terrorizing our communities, and on my first day as president, I will use my executive power to protect our immigrant communities and reverse every single horrific action implemented by Trump," Sanders said in a press release.
Sanders further added and elaborated on his plans, saying he would end the Trump travel ban and other policies such as the Migrant Protection Protocols, as well as shifting the Department of Homeland Security back to its core mission.
This, of course, includes breaking up the Immigration and Customs Enforcement (ICE) and Customs and Border Protection (CBP) agencies, and transferring all matters that have to do with deportation and its enforcement back to the Department of Justice, customs matters to the Treasury and nationality matters to the State Department.
Opinions on Sanders' Proposal
So far, the Republican National Committee has taken quite a serious stance regarding this plan, using the specific word "dangerous" when referring to it, saying that it would most likely incentivize illegal immigration, as well as the flow of illegal drugs and criminals into the US.
Many with more conservative points of views would also consider the plan quite dangerous and perhaps, not fair, as taxpayers, who would see some of their money go for the needs of people, who are not U.S. citizens and came illegally.
President Trump believes the liberal immigration policies Democrats have been pushing will ultimately get voters on his side and help him win in 2020, previously declaring "the end of that race," when in July, all Democratic candidates raised their hands in response to a question about whether or not those, residing in America illegally should get health care or not.