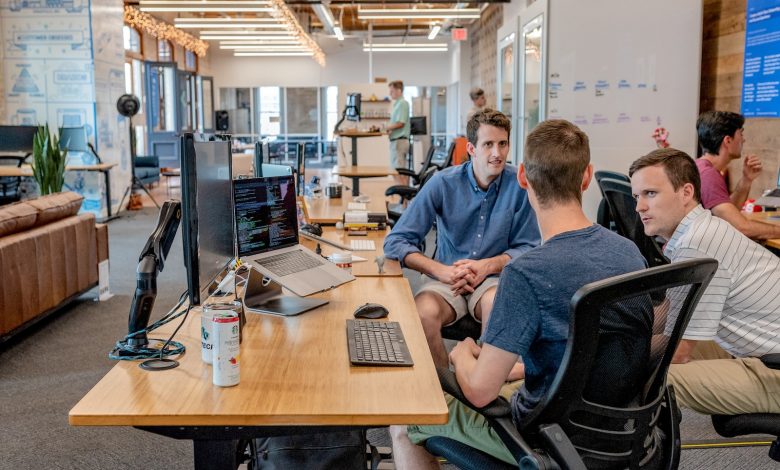 Biden Administration's Initiative for Tech Hubs
Under the Biden administration, a project has been launched to promote technological innovation across the country. In an effort to create jobs and stimulate the US economy, the administration is identifying 31 technology hubs dispersed over 32 states, including Puerto Rico.
Distribution of 31 Technology Hubs
These hubs, presented by President Biden in a meeting at the White House, are located in diverse regions across the country – from Oklahoma to Maine and from Washington to Florida. The initiative aims to decentralize the prominence of tech investment, which has been primarily focused in specific cities such as Austin, Boston, New York, San Francisco, and Seattle.
Objective: Driving Innovation and Job Creation
One of the primary objectives of these tech hubs is to foster innovation on a national scale and concurrently, boost job creation - particularly in these designated areas. Emphasizing the benefits of the initiative, Commerce Secretary Gina Raimondo expressed the heightened level of interest she has observed, stating: "No matter where I go or who I meet with — CEOs, governors, senators, congresspeople, university presidents — everyone wants to tell me about their application and how excited they are".
Funding: $500 Million from the CHIPS and Science Act
The initiative is financed via a $500 million grant from funds authorized in the previous year's CHIPS and Science Act. This allocation is designed to encourage investments into fresh, emerging technologies such as artificial intelligence, quantum computing, and biotech. The Act was planned with the vision of broadening tech investment opportunities across the entire nation.
Focus on Essential Technologies
The Biden administration's tech hubs initiative aims to bolster the United States' global positioning in several crucial technological fields. By fostering advancements in these areas, it ensures that the country retains its competitive edge and continues to lead the world in innovative technologies.
Emphasis on Biotechnology
Biden announced that the tech hub initiative would prioritize developments in biotechnology. This area of science combines biology with technology to create innovative solutions across a variety of fields, from healthcare and pharmaceuticals to agriculture and the environment.
Importance of Critical Materials
A significant thrust of these hubs is to advance research and application of critical materials. Places like the Critical Minerals and Materials for Advanced Energy (CM2AE) Tech Hub in Missouri, for example, are set to lead in processing essential minerals that form the foundation of state-of-the-art battery technologies. This aligns with the global need for sustainable, clean energy sources.
Quantum Computing: The Future of Technology
Quantum computing, a technology that exploits the principles of quantum mechanics to process information, is another significant area of focus. As this is a rapidly developing and crucial field of study that could revolutionize computing, the tech hubs present an opportunity to remain at the forefront of these advancements.
Advanced Manufacturing: A Key for Innovation
Finally, the drive behind these tech hubs is to stimulate progress in advanced manufacturing, thus ensuring that the US continues to innovate in this sector. Advanced manufacturing involves the use of innovative technology to enhance products or processes, and is key to the country's industrial competitiveness.
Administration Efforts to Decentralize Tech Investment
The Biden administration is actively working to promote a more geographically equitable distribution of technology investment opportunities. Recognizing that tech industry focal points like Austin, Boston, New York, San Francisco, and Seattle currently pull in the bulk of investments and innovations, this new plan seeks to expand tech-related opportunities to numerous other regions.
Existing Concentration of Tech Investments
Highly dynamic tech industries have traditionally been anchored in a handful of cities. From software to hardware, these locations— Austin, Boston, New York, San Francisco, and Seattle— have carried great weight in determining the direction and success of the national technology landscape. But the Biden administration is cognizant that this concentration can limit opportunities for other regions, hence the push for a broader playing field.
Spreading Roportunities
The tech hub initiative aims to bring high-quality jobs to all parts of the United States, enabling opportunities to be distributed more widely. The emphasis is on creating conditions where people from any state can find good jobs in tech without needing to relocate. The program is expected to benefit locations reaching from Oklahoma to Maine, and includes Puerto Rico.
Raimondo's Comment on the Initiative
Commerce Secretary Gina Raimondo affirmed the glowing response to this initiative, attesting to fervent interest from a diverse group of stakeholders. Whether meeting with CEOs, university presidents, or elected officials, the reaction remains consistent— excitement over the potential benefits and willingness to support the bid. The strong endorsement of the initiative underscores the ever-growing need for a democratized technology landscape.
Political Context of the Initiative
President Biden's decision to establish technology hubs in diverse regions across America speaks to his broader political strategy. The initiative aligns with his central economic philosophy that good jobs should be readily available for citizens within their home regions, thereby dismantling the need for relocation.
Connection to Biden's Economic Argument
This initiative is deeply tied to President Biden's economic credo, which emphasizes local job creation. It revolves around the belief that everyone should have access to quality jobs in the very place they live. This decentralization of job opportunities across tech hubs could significantly decrease economic disparity among different regions.
Part of Biden's Reelection Bid and Related Policies
The tech hub strategy is seen as a key element in the ongoing quest to assert Biden's progressive economic policies. It is expected to serve as a critical talking point for Biden's 2024 reelection bid. The approach speaks to Democratic policy ideals about the distribution of opportunity and the democratization of the tech industry.
Geographic Scope of Tech Hubs
The technology hubs span a broad swath of the United States, reflecting a strategic decision to distribute resources and ability evenly. The 31 hubs cover areas across disparate regions, from states like Oregon in the Pacific Northwest, Virginia in the East, to Nevada in the Southwest and Puerto Rico in the Caribbean. This highlights a conscious effort by the administration to ensure all areas of the country benefit from this program.