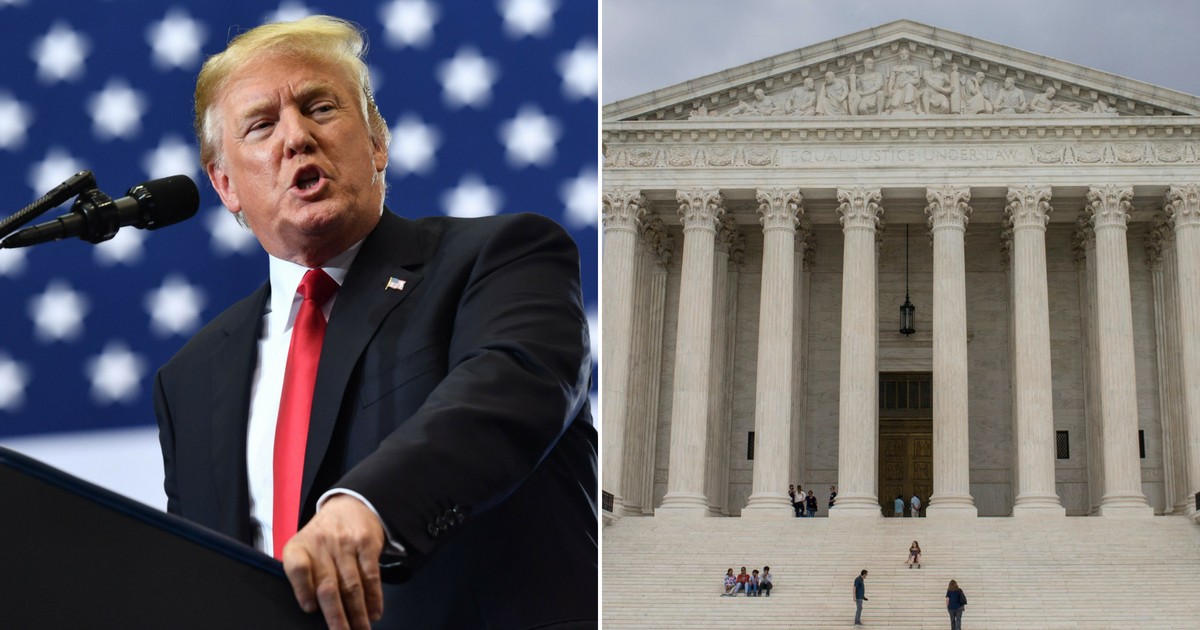 America
Big Decision Tonight for the Future of Supreme Court
President Donald Trump stated he was "close" to picking the replacement for retired  Supreme Court Justice Anthony Kennedy on Sunday at his New Jersey golf club. He is currently evaluating four leading top candidates from his published list of choices and mulling potential responses of senators and his core supporters to each judge.

His shortlist is comprised of federal judges: Brett Kavanaugh, Thomas Hardiman, Raymond Kethledge and Amy Coney Barrett.

"I'm very close to making a decision," Trump told reporters Sunday afternoon from NJ. "Have not made it official yet. Have not made it final."

He added: "It's still - let's say it's the four people. But they're excellent. Every one. You can't go wrong."



This key pick will help put a permanent end to the scourge of liberal judicial activism that we have seen in the courts over the past few years. The summer of 2015 was particularly awful, as the supreme court's controversial decisions on Obamacare and Gay Marriage limited consumer choice on healthcare and trampled on religious freedom.

It is though with the advanced age of Justice Ruth Bader-Ginsburg, that Trump may even get a historic 3rd pick before the expiration of his 3rd term. That could potentially be blocked by should the Democrats unexpectedly win the Senate back this November.

The world awaits...