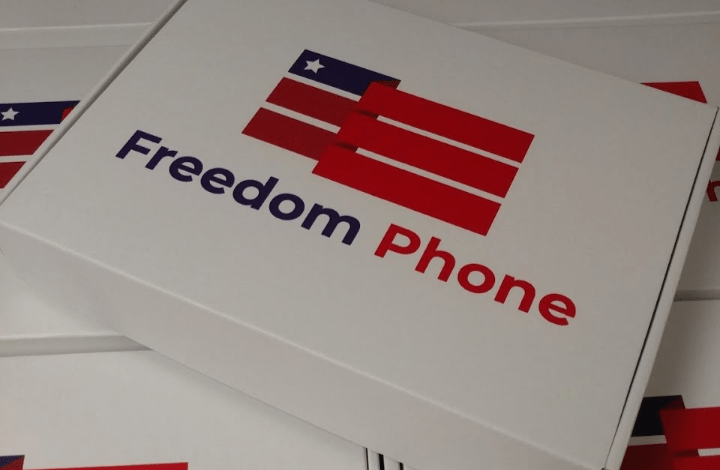 Freedom Phone, the world's first free-speech focused handheld device, is being debuted today for a smart phone market that has increasingly be marred by censorship efforts by left-leaning Big-Tech.
The arrival of Freedom Phone comes as new efforts to monitor SMS messages for so-called "COVID Misinformation" are being considered by both private and governmental organizations. For more details on these efforts please watch the video below:
For more information on "Freedom Phone" please read today's press release on the product's launch below:
YOUNGEST BITCOIN MILLIONAIRE RELEASES 'FREEDOM PHONE'WITH UNCENSORABLE APP STORE
For Immediate Release: July 14th, 2021 -- FLORIDA -- Erik Finman, first known for becoming "the world's youngest Bitcoin millionaire", has today released the 'Freedom Phone,' a new smartphone that will allow Americans a way to bypass the censorship and control of Silicon Valley's most powerful tech companies. Creating a new hope for free speech.
The 22-year-old tech entrepreneur believes the phone provides a perfect alternative to companies like Apple and Google, both of whom have increasingly engaged in egregious censorship and political interference.
Among the phone's many features include its own free-speech focused operating system, FreedomOS, and uncensorable app store, the PatriApp Store. Other key benefits include enhanced privacy features via the Trust privacy program and pre-loaded apps such as Signal, Parler, and DuckDuckGo. Practically any app can be found on the phone's app store - even if Google or Apple actively try to suppress it.
"This smartphone is the first of its kind," Finman said on the phone's launch. "As well as giving users the chance to own a phone that is tailored specifically towards freedom and privacy, this is also a spectacular device with high-grade specs capable of competing with the top smartphones on the market today."
The phone's specifications include an Octa-Core Processor, a stunning rear & front facing camera, 6.3" HD Display, 64GB memory with expandable storage, USB-C Port, 4150mAh high capacity battery, and dual sim card slots.
Finman began working on the project after witnessing the widespread abuse of power by nearly all the major tech firms including Apple, Google, Facebook, Amazon, and Twitter, ranging from political interference to the near blanket censorship of a sitting president.
"The decision to remove President Donald Trump from all social media platforms was both shocking and outrageous," said Finman. "However, it should have crystallised in the minds of his supporters just how powerful the Big Tech monopoly is."
"By purchasing the Freedom Phone, freedom-loving Americans everywhere can help lead the fight against the Big Tech monopoly by incorporating a product into their lives that is designed for them rather than the demands of the ever-changing progressive orthodoxy," he continued. "We are setting aside a huge cut from all of our profits, to go towards election integrity efforts so the results of our elections are never called into question again."
To purchase a Freedom Phone, please visit freedomphone.com.