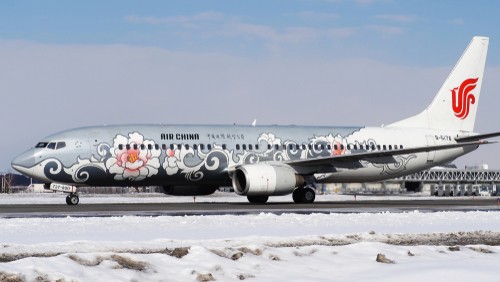 Economy
China's new Mega-Airport – Beijing Daxing International Airport Ready to Open
A new mega-airport, located to the south of Beijing, will have its first commercial flight around September 20, according to Chinese media, with China Southern deploying an Airbus A380.
A second global gateway has been needed in China for long since the existing Capital International Airport in Beijing has been hitting full capacity with an impossibility for airlines to add flights – one of the reasons the new airport has been anticipated for so long by both customers and companies alike.
Speculation and predictions say China will be the world's biggest air travel market by 2022 and the new mega-airport will definitely help make that true – with a "modest" target of annually accommodating 72 million passengers and 2 million tons of cargo by 2025.
The $11.5 billion project, designed by the late Zaha Hadid and her Chinese partners, began in 2014 and is in final polishing for its first flight – a project that has involved 40,000 workers on site at its peak and one that earned the airport the nickname "starfish" from the Chinese media due to its shape of a main hall being connected by five concourses.
While there have been worries about the walking distance for passengers and then the location being 50 kilometers from Tiananmen Square in Beijing's center, officials say that this is more than an airport – a transportation hub that will eventually see inter-city services, downtown-to-airport expresses and high-speed rails right beneath the terminal. Skeptics are inclined to believe it will only worsen flight delays, with additional concern over whether or not the Chinese military will loosen its grip to give airliners more room to maneuver.
Air China – the country's flag carrier and a member of the Star Alliance was recently given 10% of Daxing's time slots, even though it was supposed to remain at the current Capital Airport. Authorities have allowed Beijing-Shanghai shuttle fights at Capital to be kept by China Eastern.
The country's newest mega-hub, a new gem for China, officials are proud to present in it's grand opening, announcing that 112 destinations around the globe will be covered by the Daxing International Airport by next spring.