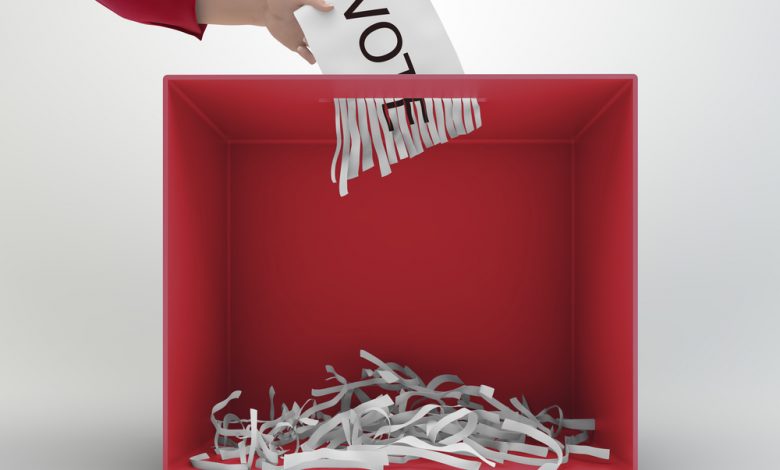 It was bad enough that New York registered voters had to endure multiple heatwaves, more crime and two primaries for local, state and federal offices.
August 23rd was a joke that nobody was laughing at. It begs the question, "Are voters ready to engage in the general election in November?"
Here is the reality. New Yorkers are paying for illegals while struggling to provide the necessities for their own immediate family members. They fear riding buses, subways or driving in areas where carjackings are taking place. Now they have to pay for student loans for total strangers.
Voters are rebelling. They refuse to work like they used to, find fewer options to improve their children's education needs and find shopping for eggs, chicken and toilet paper exasperating. I can't believe toilet paper went up almost 15 percent in just several months. Chicken cutlets average $8.99 in my neighborhood. Two years ago at this time, competitive sales averaged $3.00. Baby formula is still scarce and department stores can't sell brand new items on reduced sale racks. They blame Washington, state capitals and local governments.
Voters On Strike
Regardless of party affiliations or location, New York State eligible voters said by their lack of enthusiasm to get out and vote, that they have little trust in the candidates, both new and the incumbents, and party leaders, to decide who governs them.
Party leadership did a poor job exciting prime voters. I was asked by so many people how to change party registration and become an independent. People are sick of text messages, phone calls, emails and demands for funding campaigns they don't like.
Fewer volunteers helped candidates and committee members did less than ever before.
Many are wondering—was that the plan all along?
Published reports claim that the Brooklyn Democratic Party sent out the wrong emails.
Is it any coincidence that the redistricting lines made it easier for a republican congressional seat upstate "tailor-made" for New York State Republican Chairman Nick Langworthy?
Carpetbaggers And Endorsements
Perhaps New York republicans are taking notice of the most recent polls in Pennsylvania. While Democrats are running ads against Dr. Mehmet Oz and his residency, New Yorkers said a loud NO to NY-1 congressional candidate Michelle Bond, whose main residence is in Maryland.
Congressman Jerry Nadler proved that he could win in a community he didn't live in or ever governed against Congresswoman Carolyn Maloney.
Will Life Improve?
Just as the results of the August primaries were announced, a Zeldin-friendly newspaper, The New York Post, published an article with the latest polls showing the republican candidate behind by over 20 points behind Governor Kathy Hochul.
News reports featured headlines of a 72-year-old woman and a police officer shot on Election Day.
The voters will turn up for the only candidate who actually does something BEFORE the elections. We are sick of pre-planned and staged media events to feature photo opportunities and nothing else.
We are also sick of "Donald Trump derangement syndrome" from both parties. If he decides to run, it is up to voters to decide if they want him back in The White House FOR HIS POLICY AGENDA and if they are willing to put up with his tweets, his endorsements and his fundraising.
Some important takeaways from Tuesday:
Since Republican Marc Molinaro lost his special election for congress from Dutchess County, a purplish area, who will actually win the House in November?
Now that Nick Langworthy won his congressional primary, who will run the New York State GOP and help Zeldin and others through campaigning and fundraising for the next few months?
While most progressives lost on Tuesday, the New York City Council gained a new voice. Kristen González, a political newcomer backed by the Democratic Socialists of America and prominent lawmakers on the left including Rep. Alexandria Ocasio-Cortez, declared victory against Elizabeth Crowley in a state Senate race to represent a swath of western Queens and Brooklyn and a chunk of Manhattan's East Side.
Democrats voted in three white men for congressional races. How will that play with their base on Election Day?
My prediction is that New York is still sliding down that bumpy mountain even though it is an island. It's up to you New York, New York.  My bet is for Florida, Texas and other red states, and the lyrics from a different Sinatra hit, The Best Is Yet To Come.