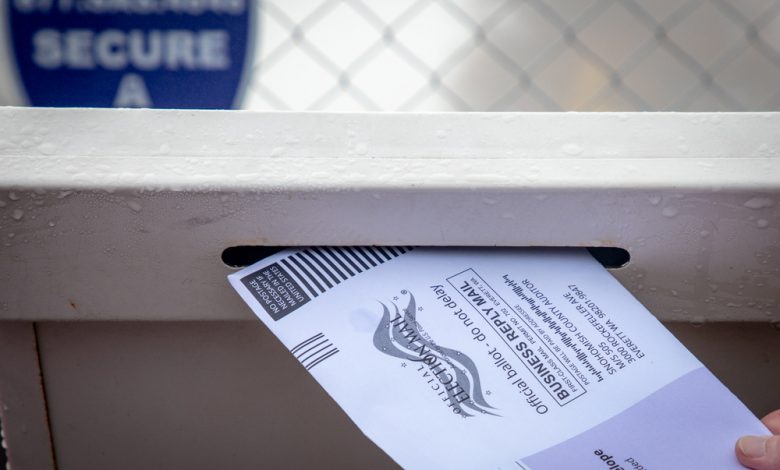 Usually M comes before N, except in 2023 politics.
What am I talking about, you may ask? New York has democrats heading the gubernatorial offices and both the assembly and senate in Albany, its capital.
As of the swearing in ceremonies and inaugurations of January, Maine, Maryland, Michigan and Minnesota all have one party state rule. That means no checks and balances and progressive politicians will probably gain power over moderate democrats.
I believe that serious political "junkies" as well as strategists and responsible media journalists have to carefully watch the local elections of these states from primaries to the elections next November. I think they will set a tone of the next congress, the results of senate races and who will live in The White House after the 2024 elections.
I ask myself, "How did this happen?" Where are the common sense voters in these states? How did Michigan go from red in 2016 to a state being represented by a "squad member" and a place where a state funded university recently held a rally calling for Intifada, better known as death to the Jews and the destruction of Israel?
Don't the voters in those states see what is going on in New York? How many more people will need to get attacked in the subway or stores and hotels destroyed by illegal immigrants welcomed by President Biden and Governor Kathy Hochul?
How many more headlines do they need to read about offices like Goldman Sachs laying off workers or empty office space available? How many more scandals in failing public schools or headlines about gun shootings will it take to wake up these democrats?
How many more congressional seats will New York lose by the exodus of middle class taxpayers who can't afford life in suburbs or are tired of driving on broken roads and outdated infrastructures?
Maryland 
I am really interested in watching Governor Wes Moore of Maryland. He is a charismatic best-selling author and former head of the anti-poverty organization Robin Hood, and only the third Black elected governor in this nation's history. Supported by his friends Oprah Winfrey and Barack Obama, Moore claimed victory by campaigning with promises of a moderate agenda. Will he be able to work with independents and republicans?  Only time will tell. Young and good looking, he could also be using this position short term as a step towards national office. Since the former governor was a moderate republican, this state is the one to really watch.
Minnesota Governor Tim Walz just unveiled his budget that included record funding for K-12 education and additional money for affordable housing, mental health, public safety, building out electric vehicle charging infrastructure and much more. It also included broken campaign promises of tax cuts to many voters.
We need national republican leadership, strong media and political strategy support in documenting everything, calling out the broken promises and sharing with the public "blue" state failures. And, offer winning alternatives in candidates and solutions.
Who Runs These Fully Blue States?
If you think Kathy Hochul is running New York, think again. With no two party check and balances, issues that should be challenged aren't and visa versa.
For the first time in New York history, a governor's pick for top judge was defeated.
State Senate Majority Leader Andrea Stewart-Cousins said this week that her Democratic supermajority will not probe Gov. Kathy Hochul despite mounting evidence of a $637 million pay-to-play scheme involving a donor tied to $300,000 in campaign cash to the governor.
Chaos and mistrust. That is what is running New York. The five boroughs are run by a mayor looking for headlines of what he is eating, wearing and who he spends time with, but not about your food, your clothes or your friends, family and their safety.
The voters of New York knew and voted for it. Now, Maine, Maryland, Michigan and Minnesota can look forward to it.
Life isn't sweet these days for those sugar coated chocolates and it isn't sweet when one party rules your state.
2023 is going to be a bad year for most Americans. States like New York and California are not the states to copy, but the states to use as examples of failures and what one shouldn't copy or emulate.
One bright spot, New York and California have sent more republicans to congress than in decades. Hopefully, that trend will happen in these states, led by Congressman John James of Michigan.
Maine, Maryland, Michigan and Minnesota, you can love New York, but don't copy it.