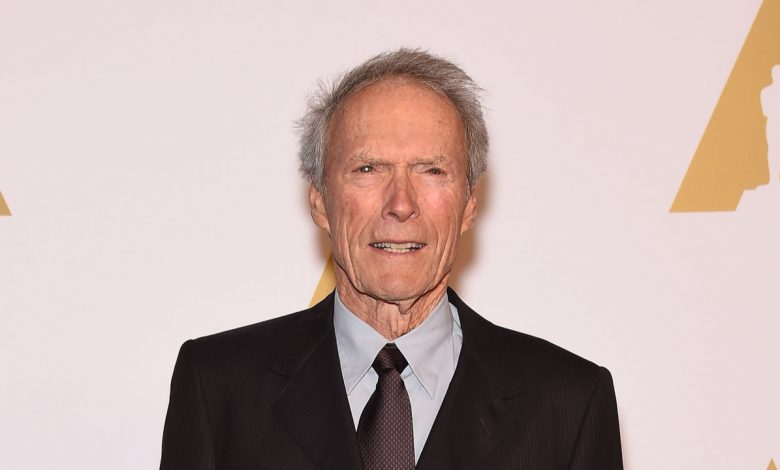 Jon Voight is in his eighties and more in demand than ever before.   He was just filming a movie in Israel and interviewed from the country about his conservative Judeo-Christian Values.
Clint Eastwood has four gold statuettes, is 91 and is still working.
Frank Capra won three Academy Awards, including every aspiring Republican politician's film, "Mr. Smith Goes To Washington"  and everyone's favorite Christmas movie, "It's A Wonderful Life."
It's that time of year we all watch Charlton Heston as Moses.  Some of us still remember his leadership of the National Rifle Association.
Loretta Young, Ginger Rogers, Jimmy Stewart, William Holden, George C. Scott, Gary Cooper, Robert Duvall, Claudette Colbert,
Child Star Shirley Temple and special Oscar winner was actually a Republican ambassador.
1935 Academy Awards ceremony "in grateful recognition of her outstanding contribution to screen entertainment during the year 1934."
President Ronald Reagan's first wife, and mother of Republican activist Michael, Jane Wyman won her statuette in 1948 for "Johnny Belinda."
Golden Age of Hollywood Was Bipartisan
The best pictures in Hollywood were made when politics was secondary to working as an entertainer.  Maybe there is something to be said about the "production systems" where talent was valued, along with box office success.
Actors were assigned films, even "loaned" to studios as lawyers are assigned cases in big firms.   There was a code of ethics for civility and following the law.
Yes, it sometimes went too far.  The McCarthy hearings come to mind.  But, overall, yesterday's "B" movies were overall better than today's best film winners at the Oscars.
It's hard to believe that Judy Garland, Richard Burton and Kirk Douglas never won Oscars. But, you can watch The Wizard of Oz, Cleopatra and The Bad and The Beautiful over and over again.
Can you name the best films of 2012, 2015 and 2020? They were Argo, Spotlight and Nomadland.
Is it any coincidence that the Oscars were the second lowest rated show ever in 2022?  Is it any coincidence that most of the box office receipts for the best film nominees were bombs?
Many think the Will Smith-Chris Rock exchange was "staged." Will it make you want to watch next year's televised awards ceremony?
The Academy knows it screwed up.  Any reactions now are meaningless.  The world now knows that Smith refused to leave the auditorium and "jiggled" as if nothing happened hours after the "smack felt around the world."
Black men feel as hurt today as in 1939 when Hattie McDaniel was forced to sit separately from her colleagues when making history as the first black Oscar winner.
Coincidentally, there are more black republican men running for office in the 2022 elections than ever before.  Did Will Smith just "seal the deal" for victory for them?  Only time will tell.
Time To Redefine Entertainment
Think like Academy Award winner, Frank Sinatra.  Nobody represented entertainment more than Ol' Blue Eyes.  He did more for entertainment and politics than anyone else as an informal ambassador to presidents from both parties.
Should Republican Thespians Hide Their Affiliations?
People often question if Oscar winner Matthew McConaughey is a republican.  He has never openly spoken about his political affiliations and it remains unknown which party McConaughey is registered to. Many have assumed McConaughey is Republican largely because he is from Texas, which is a conservative, red state, and the center of illegal immigration.
Why should anyone ever have to hide traditional, conservative pride?
How about all of the republican supporters who design costumes, build sets, draw up contracts and cater on sets?  We are talking about thousands of votes, volunteers and donors to OUR cause.
It's time to stop the one party rule in Washington and in Hollywood and look at the years of bipartisan respect.
And the Oscar goes to….anyone who values politics in DC and entertainment in Hollywood.
Cindy Grosz is the Chair of Jewish Vote GOP.  She hosts The Cindy Grosz Show, the first religious Jewish Woman on syndicated radio stations throughout the United States.
Her shows can be downloaded through iHeartRadio, Spotify and google podcasts.  She ran for Congress in 2020 and was the Jewish Advisor for The National Diversity Coalition for Trump.