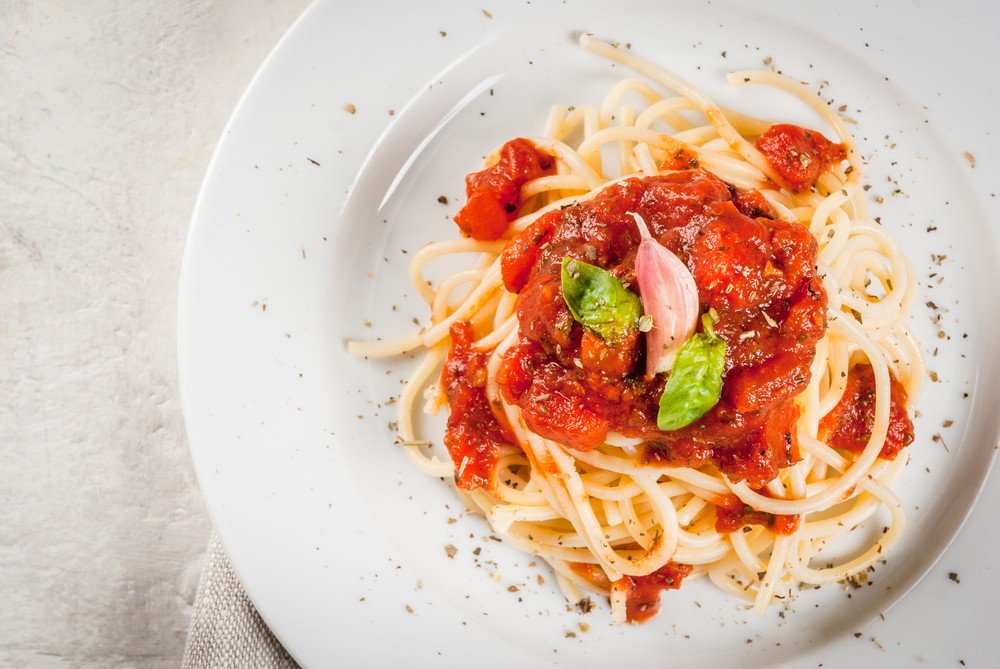 New food products are debuting everyday and thanks to places like amazon, the availability is endless.
I am going to introduce you to two of my favorite new products.
Best of all, they can be used in a recipe together.
Al Dente Pasta
The common thread linking all of Al Dente's pasta offerings is a focus on quality ingredients and artisanal production. "The ingredients in our plant based pastas were chosen not only for their exceptional nutritional value but, equally important, for taste, texture and visual appeal," says Monique Deschaine, founder of Al Dente Pasta Company. The unique flavor combinations include Chickpea Turmeric, Green Pea Wild Garlic and Red Lentil Sweet Potato. The chickpeas, green peas and red lentils are high in protein and provide excellent sources of fiber, vitamins and minerals. Turmeric is considered the most effective nutritional supplement in existence with many powerful medicinal qualities. Wild Garlic is known for its antibacterial, antibiotic and possibly antiviral properties. Sweet Potatoes are an excellent source of beta-carotene.
Created in collaboration with an outstanding family of European pasta makers, Al Dente's new Plant Based Pastas have received unprecedented acceptance from leading retailers such as Meijers, Sprouts, Raley's, Central Market, Fresh Thyme and Lucky's a promising indicator of the anticipated demand for a plant based, gluten-free
pasta sure to be a stand out. After all, in a sea of pastas that come packaged in a box, Al Dente's latest offerings present a clear choice in a clear bag. With nothing to hide and everything to show, these Plant Based Pastas are not only high protein, gluten-free, certified organic and GMO-free, their unique flavor combinations form a delicious foundation for any recipe, all without sacrificing taste
The beautiful golden Turmeric Pinchetti is the first of its kind in shape and flavor. This good for you pasta features Turmeric, the ingredient making big headlines for its antioxidant and anti-inflammatory properties. In addition, the active compound in Turmeric, curcumin, is being touted for its antidepressant qualities by causing an increase in serotonin and dopamine, the "feel-good" chemicals in the brain. It is delicious served with Indian or Asian style dishes.
Betterine Spread
Betterine (www.betterine.com) is an alternative to butter and margarine that's 100% free of dairy products, chemicals, and additives. Because it measures and behaves exactly like its less-healthy siblings, it can be used in any favorite recipe to achieve outstanding results with zero compromise on taste or texture.
"Butter's Vegan Twin" is non-GMO, contains no trans fats and no lactose. Unlike margarine, it is not manufactured through the hydrogenation process or added chemicals.
In fact, Betterine is made from just 4 natural ingredients: pure coconut oil, water, organic soy lecithin, and arrowroot powder. It has a neutral taste that can be used wherever butter or margarine are called for. Betterine is 100% vegan and certified kosher (pareve) – perfect for transforming buttery desserts into healthier, dairy-free, Vegan friendly masterpieces.
What made you decide to create this alternative to traditional butter?
Our company mission is to solve core issues plaguing the food industry which prevents them from making properly natural products. A cornerstone problem we identified was the margarine problem. The ability to cook and bake naturally without using butter had not been properly solved to date. While there are many butter substitute products on the market, none of them stay sufficiently emulsified under heat which, while fine to spread on toast, won't give you the textural results you need in cooking and baking. We therefore spent 3 years developing the perfect way to create an emulsion which is stable under heat using only natural ingredients and processes.
Tell us how people compare it when:
Baking
It very much depends on the application. In most applications is performs spectacularly. There are a few things in which the lower fat content (65% as opposed to the usual 82%) poses an issue. Buttercream is one such example. This can be overcome by melting the Betterine before adding the sugar and using 5-10% more sugar than usual. There are some applications in which many people report Betterine to work better than Margarine not only from a taste perspective but also from a functional one. One important thing to note, is that Betterine is slightly harder than margarine in texture when removed from the refrigerator and as such needs a bit more time to come to room temperature for creaming applications.
Frying
We knock it out of the park here. The best Kosher restaurants are now using Betterine to baste their steaks because of its phenomenal results in frying. This is a result of the ability to stay emulsified under heat as mentioned above.
Using in a sauce
Again, because of the heat element, this is where we shine most brightly. People (and Chefs) are using Betterine in Vegan sauces for pastas and the like with fantastic results. The same is the case when used for custards and the like.
As more products debut and become more popular, I will be featuring them here.