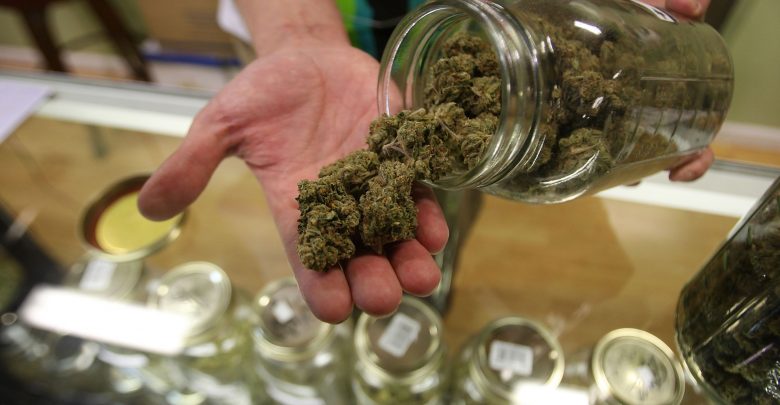 Headline
Dan Perkins: Marijuana Dispensaries Are A Robbery Target
By Dan Perkins:
Dispensaries that only take cash are at a high risk of robbery. Law enforcement officers in Denver, Colorado, indicated that about 17 percent of dispensaries had been robbed in the past calendar year, almost one in five. A city like Denver has over 135 dispensaries that would mean 23 robberies could take place in the next 12 months or on average two a month.
You may be asking yourself why do the dispensaries have so much cash, wouldn't most cash businesses make trips to the bank to deposit their funds daily or perhaps depending on the cash flow more than once in a day?
Under the normal circumstance, that would make good business sense, but if you asked a dispensary owner why he has so much cash on hand, he would tell you an answer that might surprise you. The answer is the "bank, savings and loan, or credit union will not take my money." As your next question, and you will get to the bottom line, "Why?' To be followed by, "What do you do with your cash? Aren't you concerned with having so much cash on hand?
"The state government says it is legal for me to own and operate a cannabis dispensary, but the Federal overrides the ability of national banks or any banking intuition that has access to the Federal guarantees or the interstate movement of money to say no to my deposit. Currently, cannabis is a class one narcotic, and the sale of it is a crime at the Federal level. If a bank takes tainted money, they could stand to lose their charter and have the US Treasury confiscate all of the assets and rescind their charters. As a result, the vast majority of national banks will not take the risk of putting their other customers money at risk by tainting it with cannabis money.
What is not widely known is that related businesses, such as growers, distributors, delivery services, and others, can be denied bank deposits or checking accounts at the same institutions. The magnitude of the problem is growing, according to industry sources, at about 35% per year. Estimated sales in 2019 are expected to be approximately $1 Billion per month, and by 2024, it could reach $3 billion a month, perhaps more.
Let me be clear it is not impossible for a bank to take the deposit, but the reporting requirements are very strenuous, and the ongoing reporting is doting. One of the principal reasons' banks don't want to take this money is they can't do anything with the deposit. They can take it in, but they can't make loans with this money like they can do with all other deposits, cannabis money is dead money. If the bank can't make a profit on the deposit then why take it into the bank?
The greater the business grows, the amount of risk increases for the owners, employees, and customers. Robbers will take products along with the cash, but they will have to sell the cannabis product for cents on the dollar while that cash is totally liquid.
If you own a dispensary and you have cash everywhere, there is a solution to the high risk of keeping ever-increasing amounts of money on your own. W420radionetwork.com, America's first virtual network devoted solely to everything cannabis is offering information on the cannabis checking account. This account will take current cash and provide an electronic checking account, which means all bills will no longer have to be paid in cash. Employees will no longer have to be paid in cash; you can hire a payroll service company. In addition to those dispensaries that qualify, other employee benefits packages are available. The new checking account can bet tied to a cashless ATM machine right on the counter.
Some of the challenges for this new cannabis checking account are that the owners of the dispensary applying for the checking account have to pass a due diligence review, which takes about six to eight weeks. Applicants also have to pay a due diligence fee. The initial deposit is $100,000, with the average annual cash flow of dispensaries in America grossing over $3 million a year that shouldn't be a problem for thousands of dispensaries.
One last point about this Cannabis checking account, the bank can work with you to bring out into the light, legacy cash from past years. This program already has $1 Billion on deposit and 10,000 accounts.
If you have been robbed or know a dispensary owner that has been robbed and your cash is building up, and you are more concerned about an attack, then go to W420radionetwork.com and click on the Cannabis Checking Account button to see if this new checking account is the safety you have been looking for to protect your customers, employees, and you.
Dan Perkins is the host and producer for America's Cannabis Conversation heard weekly on w420radionetwork.com. He is a published author of 7 books, 4 of which are on Islamic terrorism against the United States. His books can be purchased at Amazon.com. Dan is a current events commentator and writes periodically for over 20 different news blogs. He appears regularly on over 1,400 radio and TV shows across the nation. He is also the cofounder of a non-profit veterans service organization called Songs and Stories for Soldiers. Dan's website is danperkins.guru.