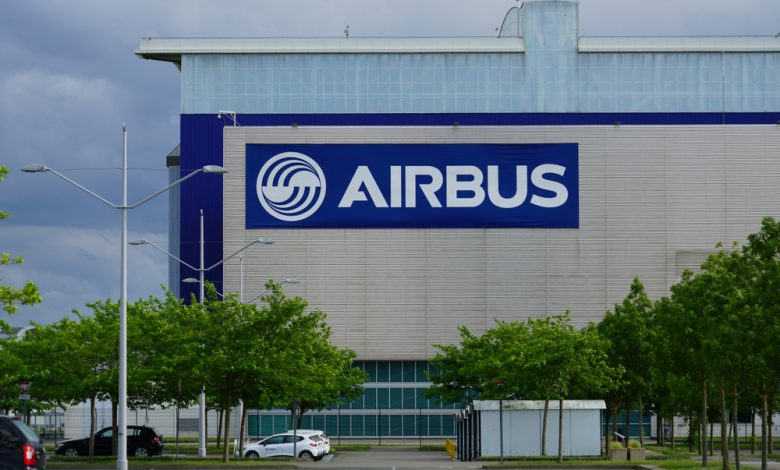 While the world is watching Russia devastate Ukraine, some companies are not playing ball with sanctions. The EU recently rolled out a new package of sanctions that includes gold, microchips, and luxury cars. They considered bans on titanium, palladium, and nickel to ramp up the sanctions on Russian minerals. But one European company stepped in and exercised a de facto veto over the sanctions pertaining to titanium.
The company is the European aerospace giant Airbus and, according to The Wall Street Journal, "The European Union blocked a proposal to sanction Russian metals company VSMPO-Avisma PJSC at the last minute, EU diplomats said, after France and other member states objected to the move over fears of a potential retaliatory ban by Russia on titanium exports to the bloc."
According to the report, Airbus "buys about 65% of its titanium from VSMPO, according to a May report from consulting firm AlixPartners." This metal accounts for hundreds of millions of dollars of exports for Russia and, although not a large percentage of metal exports, it still would have hit Russia where it hurts.
The bigger question is how one company has so much power that they can exempt one metal from sanctions. This should completely disqualify Airbus from contracting with the U.S. government. They are actively opposing sanctions and appear to have veto power over the European Union's efforts to ramp up the pressure of sanctions. This should outrage Americans who pay taxes and don't want that cash to be shipped overseas to a European company that disrespects the chief foreign policy decision of the U.S. government.
Only comprehensive sanctions will put pressure on Russia and the evidence is mounting that they are working. Despite claims to the contrary, the current round of sanctions has proven very effective. A Yale University study, as quoted in Euro News, found that "since the start of the Ukraine war, Russia has taken a devastating hit across multiple metrics." They found that "Russia has lost companies representing ~40% of its GDP, reversing nearly all of three decades worth of foreign investment." The cause is an unprecedented level of capital and population flight. But Airbus is not helping and is instead creating some loopholes in the sanctions regimes.
The numbers are staggering. The report indicated that "more than 1,000 companies have curtailed their operations in Russia or exited the country entirely since the start of the Ukraine war, across almost every industry from fashion to finance." Exports and imports have been disrupted causing shortages of products for Russian citizens. Even though the leadership in Russia claims that everything is going smoothly, the evidence points to a pressure campaign that is working.
The only thing that could undermine the sanctions is outlier countries and companies. A handful of countries like China and India have increased commerce with Russia to make up for Russian exports of oil to nations sanctioning it. There also are a handful of companies that continue to do business as usual in Russia. If more nations can pressure Russia to cease attacking Ukraine, there might be an end to that war in sight.
Now that the EU is ramping up sanctions and looking at metals, including gold, the pain inflicted on the Russian economy will increase. Titanium should have been included in the list of sanctions, but they were ultimately excluded. The ultimate goal is not to have sanctions on Russia forever, but to impose sanctions to change behavior than to reduce, and finally lift, the sanctions when Russia and Ukraine can sign a peace agreement. Nothing can undo the damage and death imposed by Russia, yet the best we can wish for is some sort of deal that stops Russia's aggression.
One company should not have veto power over sanctions at a time when they are working. More sanctions will create more pressure on Russia and may save lives, both Ukrainian and Russian. Companies continuing to do business in Russia should be treated like Russia itself and we should impose sanctions on those companies – like Airbus.