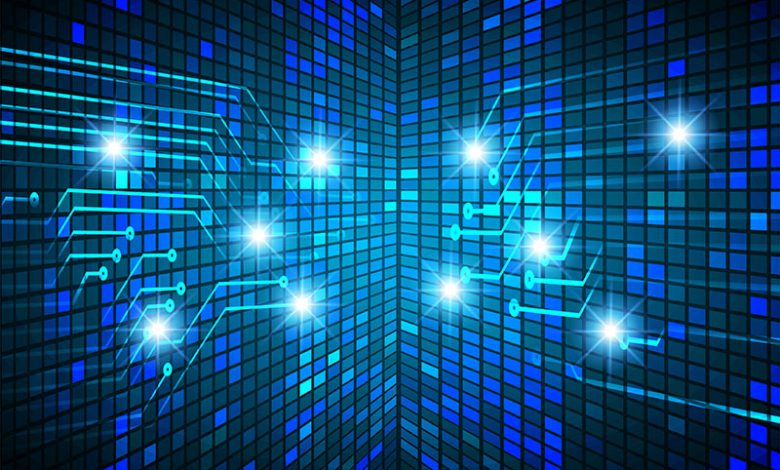 PH TECH, a company providing software solutions for healthcare providers, recently experienced a data breach that exposed sensitive information. The incident occurred when the company posted a data breach notice on its website. The company identified the breach due to a vulnerability in its MOVEit server, allowing an unauthorized party to download and access information.
The data compromised in the incident was extensive, including consumers' names, dates of birth, Social Security numbers, addresses, member ID numbers, plan ID numbers, and email addresses. Additionally, confidential health-related data such as authorization information, diagnosis codes, procedure codes, and claim information were part of the data accessed by the unauthorized party. It was established that there was considerable exploitation of server vulnerability, leading to the unauthorized download and subsequent data breach.
Breach Impact and Scope
Many Oregon Health Plan members felt the fallout from this data breach, with as many as 1.7 million individuals affected. Once the investigation into the incident was completed, PH TECH started contacting all affected individuals by sending out data breach notification letters. However, the effect of this breach goes beyond immediate inconvenience and creates a significant risk of fraud and identity theft for the victims. It highlights the crucial need for enhanced digital security measures, especially for organizations dealing with highly sensitive information, such as healthcare providers.
A Vulnerability in MOVEit
In the PH TECH data breach, hackers utilized a critical vulnerability affecting MOVEit software. Organizations often use this software for the safe transmission of sensitive data. The hackers could access and encrypt numerous organizations' files, demanding a ransom in exchange for restoring the data. PH TECH became aware of this hacking incident about two weeks after it had begun.
Exploiting a Zero-Day MOVEit Vulnerability
The hackers exploited the vulnerability in the MOVEit software by accessing and encrypting files for several organizations, leading to a standstill in operations. Ransoms were then demanded in return for data restoration. This incident highlights the significant risks and implications when critical vulnerabilities in data transfer systems are left unchecked or unresolved.
Security researchers say the zero-day vulnerability in MOVEit software is one of the most significant of 2023.  The potential for substantial damage from the exploit was high, as evidenced by the extensive data breach at PH TECH. The incident underscores the persistent challenges and threats arising from zero-day vulnerabilities, especially in applications and systems that transmit sensitive data.
How PH TECH Responded
PH TECH responded to the data breach by addressing the technical issue that had led to the incident. The company reacted swiftly and rectified the vulnerability in the MOVEit server that had allowed unauthorized access. Through these efforts, the company aimed to ensure the digital safety of its platforms and prevent such incidents from recurring in the future.
After rectifying the technical glitch, PH TECH turned its attention to those directly affected - approximately 1.7 million Oregon Health Plan members. The company issued notification letters to all the members whose information was potentially compromised in the breach. The communication detailed the scope of the data breaches, advising individuals on what steps they could take to mitigate the potential risks stemming from the incident. Transparent and proactive communication indicates the company's commitment to safeguard its members' interests and uphold accountability.
Tips to Protect Personal Information
In the wake of a data breach, it is paramount that those affected take the necessary measures to protect their personal information. This involves careful monitoring of one's credit report, bills, and bank statements and being vigilant for any signs of identity theft or fraud.
Monitoring Credit Reports, Bills, and Bank Statements
One of the first steps one should take following a data breach is to check their credit report. This document can provide insight into how one's credit activities influence their creditworthiness, and any suspicious activities could indicate a case of identity theft. Regular review of bank transactions is also crucial, as unauthorized transactions could be a glaring sign of identity theft. Additionally, staying up-to-date with bills can serve as a valid checkpoint: any unfamiliar or unauthorized changes could signal compromise of one's personal information.
Checking for Signs of Identity Theft and Fraud
Beyond financial monitoring, individuals should keep an eye on other likely areas of compromise. Checking Social Security accounts, healthcare insurance records and tax returns for signs of fraud is utterly significant. Protecting access to sensitive online accounts is also crucial. Other precautions include being cautious of spam emails, texts, and mail, keeping track of physical mail and potential theft from trash, and always knowing the whereabouts of vital identification documents like IDs and credit cards.
The Free ID Protection Platform
Knowing the severe consequences of compromised personal data, such as identity theft and financial fraud, it is recommended to at least use the free ID protection platform, as it provides multiple resources to protect one's identity and personal data, especially in situations involving data breaches.
The ID Protection platform comes with a slew of features that can assist in preserving the security of one's data. It allows users to check if their data, such as email addresses and phone numbers, have been exposed to a data leak or are being traded on the dark web. The platform also offers a Social Media Account Monitoring tool to secure social media accounts and generate personalized reports. It further provides strong password suggestions that are difficult to hack, ensuring a safer browsing experience by checking websites and preventing trackers.
With the range of capabilities provided by the ID Protection platform, it is highly recommended for anyone concerned about the security of their data. The platform is freely available, providing an accessible tool individuals can use to help their efforts in protecting their personal information from compromise. As identity theft and data breaches continue to rise, tools like the ID Protection platform and reputable antivirus/anti-malware software are vital in safeguarding our personal information.