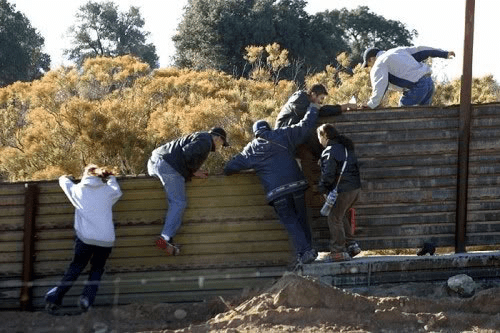 America
Defiant Trump on Wall Shutdown: I Don't Care About Ramifications.
President Trump has ramped up the rhetoric in his ongoing crusade to secure America's southern border. President Donald Trump expressed on Tuesday his intent to shut down the federal government in September if the Democrats don't give him the $25 billion for his border wall, declaring "I don't care what the political ramifications are."


I don't care what the political ramifications are, our immigration laws and border security have been a complete and total disaster for decades, and there is no way that the Democrats will allow it to be fixed without a Government Shutdown...

— Donald J. Trump (@realDonaldTrump) July 31, 2018


"A government shutdown is a very small price to pay for a safe and Prosperous America," Trump continued.

Trump also said he would shut down the government over the wall issue at a Monday news conference with Italian Prime Minister Giuseppe Conte.

"If we don't get border security, after many, many years of talk within the United States, I would have no problem doing a shutdown," Trump said. "It's time we had proper border security.

"We're the laughing stock of the world," the president continued. "We have the worst immigration laws anywhere in the world."

Trump did add that said the $25 billion figure for the Wall was not a "red line" and that he "always leaves room for negotiation" with Dems.

Will we have a pre-Midterm shutdown? Share your opinion in the comments section below.