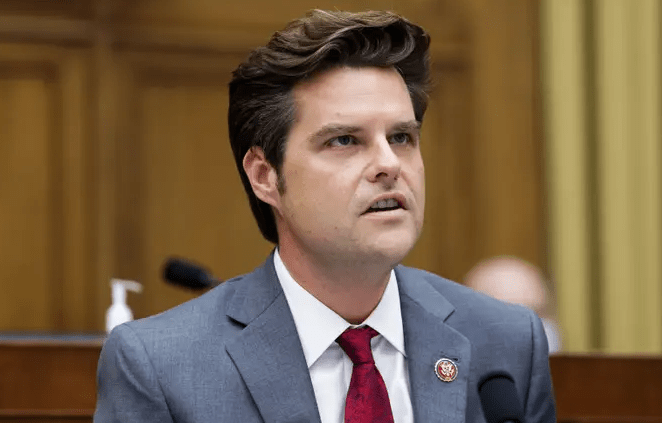 The Department of Justice is investigating Rep. Matt Gaetz over allegations of violating federal sex trafficking laws. Reportedly, Gaetz, who had a sexual relationship with a 17-year old girl, paid his partner to travel with him, despite multiple regulations deeming it sex trafficking to persuade a minor to cross state lines in exchange for money.
Two sources report that the investigation was opened under Attorney General Bill Bar in the final months of the Trump administration.
"Over the past several weeks my family and I have been victims of an organized criminal extortion involving a former DOJ official seeking $25 million while threatening to smear my name. We have been cooperating with federal authorities in this matter," Gaetz wrote on Twitter.
Gaetz Suspects Former DOJ employee
According to Gaetz, David McGee, a former DOJ employee, is behind the extortion scheme that is aimed to criminalize his sexual conduct.
Gaetz took to Twitter to demand the DOJ release the tapes that implicate this former employee in crimes against him based on false allegations.
In an interview, Gaetz showed screenshots of text messages and emails from the alleged extortion scheme.
However, news outlets report that the investigation into Gaetz is part of a broader probe into Gaetz associate, former tax collector Joel Greenberg, who is facing multiple charges, including such for children sex trafficking.