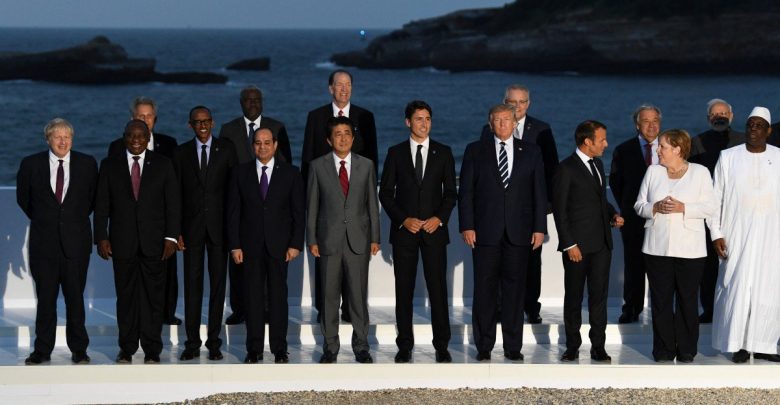 The G7 is made up of seven of the most powerful countries in the world. It is made up of the United States, the United Kingdom, Canada, France, Germany, Japan, Italy, and France. The countries gather each year to discuss issues that affect the world as a whole, such as the global economy, global politics, and climate change. This year French President Emmanuel Macron invited other world leaders that are instrumental in world politics including leaders from South Africa, India, Spain, and Australia. 
Here's a quick recap with everything you need to know about the 2019 G7 summit:
Amazon Fire Fund 
The G7 nations agreed to provide Brazil with $20 million to fight the fires in the Amazon. The Amazon has been hit with a record number of forest fires this year. The Brazilian Space Research Centre revealed that Brazil had over 80,000 forest fires, with them spreading to the neighboring country of Bolivia. Macron also said that France will send military support to fight the flames and that the G7 could draw up an initiative for the Amazon. 
Surprise Visit from Javad Zarif 
One of Macron's surprise guests was the Iranian Foreign Minister Javad Zarif. Zarif said that the foundations for a meeting between President Trump and Iranian President Hassan Rouhani had been laid. The meeting could happen within just a few months. Tensions between the United States and Iran are running high right now with Trump taking the US out of the nuclear accord and imposing tariffs on the country. 
Agreement on GAFA Tax 
Macron said that France and the US have been at loggerheads over the GAFA tax, which targets companies such as Google, Apple, Facebook, and Amazon. Macron said that the countries had agreed to work together to help move past the differences and modernize the international fiscal system. France said they would consider scrapping the tax if they could come to an agreement. 
New World Trade Rules 
The G7 leaders were willing to change global trade laws for the sake of modernization. When discussing trade between China and the US, Macron said that Trump appeared to be willing to reach an agreement with China. Trump said that the tariff increases worth $550 billion – issued in retaliation to China imposing new import duties on US goods – would come into effect before the end of the year. 
Ukrainian Summit Coming 
Macron brought up armed conflict in Eastern Ukraine during the final press conference. He and German Chancellor Angela Merkel would meet with Russian and Ukrainian leaders to attempt to solve the crisis.