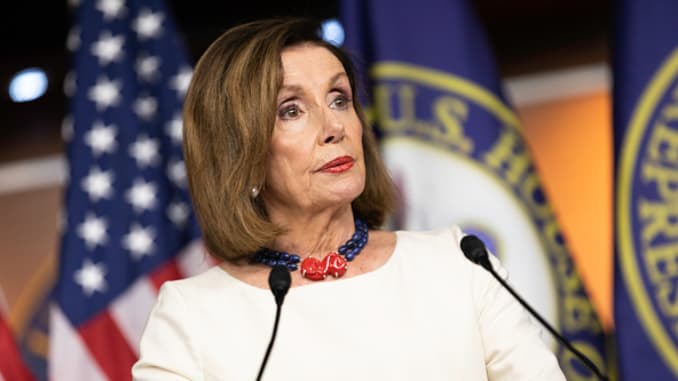 America
GOP Rep Introduces Resolution Calling for Pelosi's Expulsion
Rep. Ralph Abraham from Louisiana has introduced a resolution that calls for Speaker Nancy Pelosi to be relieved of her position, and additionally says the impeachment probe she launched against Trump "must be stopped."
Abraham made a statement regarding Pelosi's and Democrats' obsession with impeachment:
"Nancy Pelosi's vicious crusade against our lawfully-elected President is nothing more than a politically-motivated witch hunt and it must be stopped. She has disgraced the people's House and weaponized the Speaker's gavel for her party's political gain."
"House Democrats spent nearly three years obsessed with election meddling only to dwarf any such efforts with their own deceitful plan to nullify the 2016 election and prevent President Trump from winning in 2020. I have introduced a resolution calling for her to be expelled from the House and for the Speaker's office to be vacated," were the Republican's words on the matter and why he introduced his resolution.
Some believe this to be a "stunt" that Abraham is pulling, being in the running for governor of Louisiana in a "neck-and-neck" race with fellow republican Eddie Rispone, who he will face on Saturday in a primary election.
Abraham's "resolution has been closely held, and hasn't secured many Republican cosponsors. Abraham's office expects it to gain traction," was Fox News' comment on the Rep.'s brief resolution, although his efforts and idea are not expected to take off in a lower chamber run by Democrats.