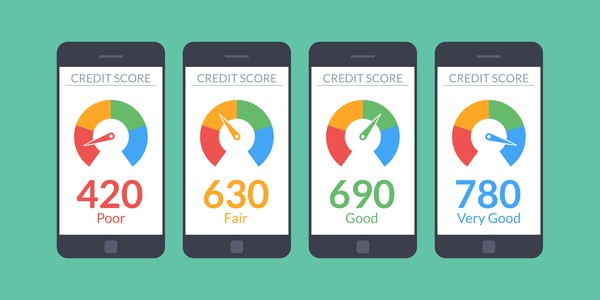 Having a good credit score makes life so much easier. You'll have less trouble applying for loans and credit cards and getting the money you need. You can also use a good credit score to leverage lower interest rates and better insurance rates. If your credit rating has fallen a little too low, then here's how to build your credit the fast way. 
1) Dispute Errors on Your Credit Report
You could be having trouble with your credit because of a simple mistake on a credit report. These are commonly caused by human error – whether it be the error of the consumer or the credit issuer. You can request a free credit report once every 12 months from Experian, Equifax, and TransUnion. Check the credit report for mistakes and be sure to correct them. This is the first step to boosting your credit score in a hurry. 
2) Make Regular Payments on Credit Cards
You can make small payments on your credit card to keep the balance low. These micropayments are paid across the month. Consider treating it like a debit card and pay online as soon as you make a purchase. Making a lot of payments across the month is good credit utilization. This reflects well on your credit score, while also helping to keep the minimum monthly payment down. Even if you only have five or ten bucks to spare, it's good to reduce your credit debt by even a small amount. 
3) Ask for a Better Credit Limit
If your credit score improves but your credit limit doesn't, it reflects poorly on your credit utilization. Don't be afraid to ask for a higher credit limit. Aim to get one without a "hard" credit inquiry though, as these can cost you a few points on your credit score. 
4) Become an Authorized User
If you know someone who has a good credit history and they have a high credit limit because of it, you can ask to become an authorized user of their card. This would improve your credit score, improve your credit history, and give you better credit utilization. They don't even need to let you use the card or even tell you the number on it. This is great for people who don't have much of a credit history and it can provide a significant boost without you having to lift a finger. 
5) Keep Old Credit Cards Open
Closing your credit cards is one of the worst things you can do for your credit profile. If you close the card, then you lose it from your total credit utilization. This can reduce your credit score. You should occasionally use the card, even for something small, so that the issuer doesn't close it themselves. 
There are lots of ways that you can improve your credit score in a hurry. Aim to improve your score by even just 100 points to open up a lot of financial doors.