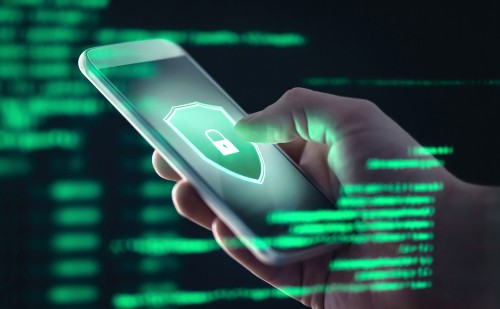 With more people using their mobile devices to access the web, the chances of your smartphone getting infected with malware are higher than ever. Cybercriminals are aware that people are using their phones a lot now and have started developing malware specifically for Android and iOS. Use these five tips to protect and secure your smartphone from rogue apps. 
Use Legitimate App Stores 
Whenever you download a new app on your phone, you should only do it from a legitimate app store. Stick to the Google Play Store and Android App Store as much as you can. There are other legitimate app stores out there too, such as the ones Samsung and prominent third-party sites offer. Genuine marketplaces are scanned regularly to check for dangerous apps.
Avoid Suspicious Apps 
Go with your gut. Avoid apps that you feel are suspicious and practice some common sense. Take a look through the reviews and ignore promises that sound too good to be true. This is also a great tip to protect your computer against malware. 
Don't Pirate Apps 
We aren't here to judge you and lecture you about piracy. We're here to tell you how to protect your phone. You should be aware that pirated apps are some of the most dangerous things you can install on your device. These apps are generally packaged with some form of malware. Saving a few dollars isn't worth the potential damage a pirated app could do. Sideloading apps is fine but, once again, do so through apps that you download from trusted websites. 
Change Your Settings 
Both Google and Apple have settings in their operating systems that help to prevent viruses and malware. Apps downloaded from other sources outside of the official stores are scanned and you'll receive warned if they could be a problem. Take a look at the security settings on your device and see what you can do with them. 
Get an Antivirus App 
Of course, the easiest way to protect any device against viruses is to invest in a good antivirus solution. App stores are packed full of great antivirus apps to give your phone some extra protection. The problem is that there's almost too much choice! Stick to trusted names in the industry such as Avast, AVG, Kaspersky, and Symantec. 
Just because hackers can get into your phone doesn't mean you should let them. Take steps to protect your device and yourself against outside influencers. Poke around in the security settings, avoid suspicious apps (and app stores) and download a good antivirus app to protect your smartphone.