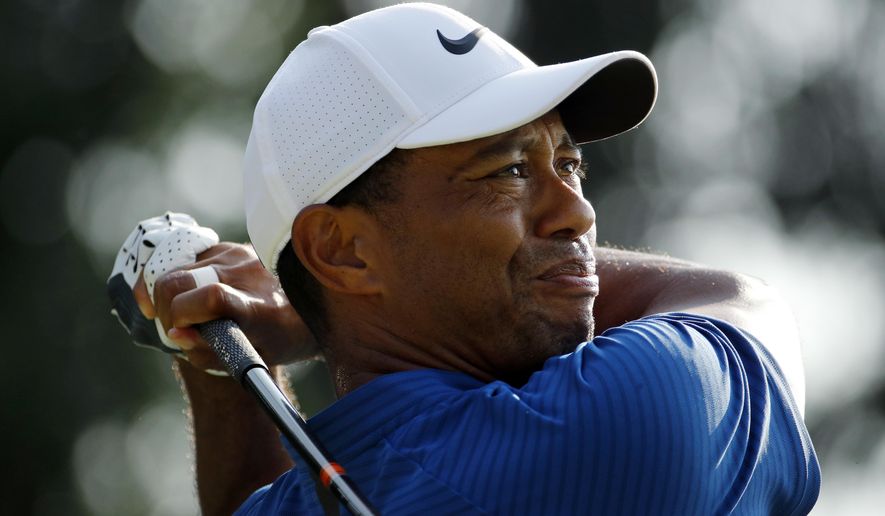 America
Is Tiger Woods Really Back?
This weekend's pay-per-view event which pits Tiger Woods verses Phil Mickelson will be a historic event, even if it is occuring 15 years after it should have. But based on the recent performances of Tiger, this weekends pageantry may be vindication and the ultimate symbol of his resurgence.

So, is Tiger Woods finally back again? Or is he just back for now at least? Considering the win that he had at the Tour Championship, one thing is for certain; that he has indeed successfully exercised his personal demons that included alcohol, drug use, sex addiction, and the injuries.

It looks like he has his personal life and his performance all in control. However, despite this, he still has to face his biggest challenge. The biggest challenge in this case, is his health. This is because he is currently playing with a lower back that contains screws and plates.

Tiger Woods seemingly has a history of injuries even though he plays a sport that does not get associated with injuries normally. This includes four back surgeries, Achilles injuries, MCL sprain, and an ACL surgery. MCL sprain and Achilles injuries are primarily considered to be the reason for the back problems that Woods have faced.

It is highly possible that the surgery that Wood had in his left knee along with the ACL injury, as well as the MCL injuries and Achilles on that very same leg have caused a lot of difficulty for him. Technically, this means that it was very difficult for him to put weight and twist on that particular leg. This ultimately resulted in a lot of stress in his back. After all, there was a need to hit the ball with speed. That speed in this case, was originated from his back due to a release of the hips and an extreme coil for each swing. Overtime, it worsened due to subsequent surgeries of the back.

According to Dr. Jo Armour Smith who is a well-known doctor dealing with back injuries, there is less room for errors where a past medical history of injuries and nerve damage is involved.

For a golfer, his/her back is the biggest asset while being the weakest link at the same time. This is same as how the knees and elbows are important for a skier and pitcher respectively. After all, a golfer's back bears a lot of stress.

Considering this fact, Tiger Woods is certainly going to have a tough time with his health as far as playing Gold is concerned.

Apart from that, there are other challenges that he has to overcome. For instance, he had to enter a rehab treatment for patients as a result of drug overuse. These drugs included THC, Ambien, Dilaudid, Xanax, and Vicodin that were found in his system. These are simply his ways of managing with his sleep disorder, and the back pain.

Considering all of these factors, we can say that his resurgence is not necessarily an aberration. Although Woods has returned with a healthy and transformed mental frame as a golfer, he still has to overcome health challenges. These challenges may take time to be dealt with, although he is living a healthy life for the most part while being in a thriving relationship with his girlfriend, Erica Herman.

It's good to finally hear that familiar roar again om the links...