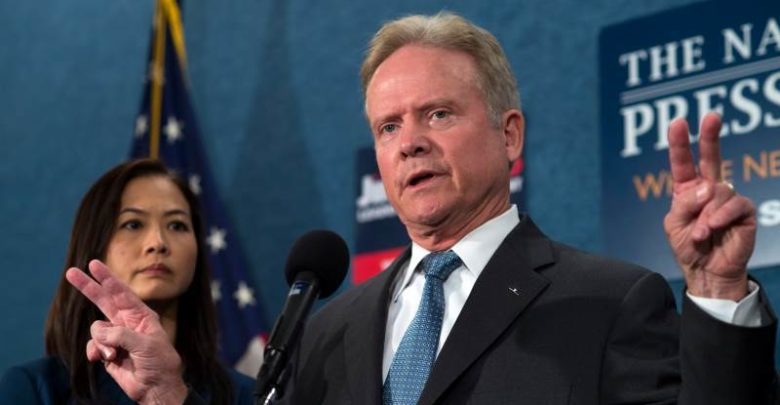 According to the New York Times, The Trump administration is considering former Democratic Senator and Navy Secretary Jim Webb to be the next defense secretary.
Citing an unnamed official, the Times reported that Vice President Mike Pence and acting White House chief of staff Mick Mulvaney have contacted Webb. The report said a senior Defense Department official confirmed Webb's name had been circulating at the White House.
Webb, who ran unsuccessfully for the 2016 Democratic Presidential Nomination is a decorated war veteran who served in the Vietnam War. He has also written 10 books and is an Emmy award-making journalist and filmmaker.