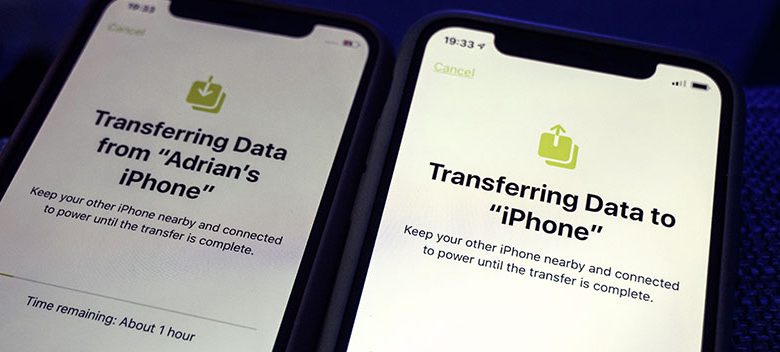 Ensuring Backup of Your Device
Before resetting your iPhone for trade-in or selling, making sure all your data is backed up is crucial. With lots of vital information ranging from your favorite photos to important contacts, losing these may be devastating. Thus, ensuring that all these informations are securely backed up can provide a peace of mind.
Checking Backup in Settings
You can ensure your iPhone is backing up correctly by going to Settings > [Your Name] > iCloud > iCloud Backup. Here, you can view the status of your last backup, and see when your iPhone was last backed up. This feature provides real-time updates about your last backup, showing you the exact day and time of your most recent backup.
Automating the Backup Process
Automating the backup process can free you from constantly doing manual backups. This can be achieved by navigating to Settings > [Your Name] > iCloud > iCloud Backup and switch on the iCloud Backup toggle. By having the iCloud Backup switched on, your iPhone will automatically backup data whenever it is connected to Wi-Fi, plugged in, and locked. However, do remember that the automated backup process only covers a limited amount of storage which provides free 5 GB capacity.
Manual Backup of your Device
If you prefer to do your backups manually or want to have an immediate backup as you plan to sell or trade your iPhone, you can do this by tapping 'Back Up Now'. Just make sure not to disconnect from your Wi-Fi until the backup is complete to avoid any disruption in the backup process.
Alternate Backup Method
If you are uncomfortable with cloud backups, another option would be to plug your iPhone into a Mac or PC. This would allow you to create a local backup of your device, which could be more secure and convenient. If using a Mac, the process involves using Finder, whereas on a PC you would use iTunes. Once your iPhone is connected, select your device and choose 'Back Up Now'. Please note that this method takes up storage on your computer.
Resetting the Old iPhone
The next step after backing up all your important data is to reset your old iPhone. This is important to ensure that all your personal data is entirely wiped out from the device, so 'Hello' in different languages appearing on the screen would be the only content the next user will come in contact with after you're done resetting.
Navigating to Settings > General > Transfer or Reset iPhone
Start the process by launching the phone's Settings. Under the General tab, locate and tap on the 'Transfer or Reset iPhone.' This section prepares your phone for a reset or transfer. If you are planning to transfer your files and app data onto the new iPhone, follow the on-screen instructions provided on the next screen. If you've already transferred everything, proceed with selecting 'Erase All Content and Settings'.
Tapping on Erase All Content and Settings then Continue
Scroll to the bottom of the screen, and tap on 'Erase All Content and Settings,' which prompts you to confirm your decision. Press 'Continue' once you are ready for the reset. You should take note that this action is crucial and irreversible as it deletes all your data permanently after erasing, so you should only perform this if you're sure of your backup status.
Entering Apple ID and Passcode for iPhone Removal from Find My
For security measures, Apple requires you to enter your Apple ID password to disable the Find My iPhone service. This is to ensure you are the rightful owner of the device before it's reset. After inputting your information, the screen will go dark and display the Apple logo along with a progress bar. When you see a colorful 'Hello' in different languages flashing on your screen, your iPhone has been successfully reset to its original factory settings.
Deleting the eSIM from Old Phone
If you are using an eSIM on your iPhone, this is an important step to consider before selling or trading your device. The eSIM feature allows you to use two phone numbers on a single device - one physical nano-SIM and one eSIM. Before you part ways with your old iPhone, make sure you delete the eSIM to prevent any misuse of your mobile number and data.
Importance of Deleting the eSIM before Selling or Trading In
The eSIM serves as a secondary mobile plan on your iPhone. Keeping it activated while selling or trading your device could expose your number to possible misuse. Therefore, it's crucial to remove it before giving the phone to its next user. To do this, navigate through Settings > Cellular > tap on the second plan > Remove Cellular Plan. This action disconnects your iPhone from the eSIM, leaving nothing but the 'Hello' screen for the new user to meet.
Checking for Continued Activation of eSIM in the Phone
Before you proceed, make sure your eSIM can be easily set up on your new device. Reach out to your carrier or check out their website's eSIM section for this information. It is essential to be certain of your eSIM's transferability to avoid any hiccups when you transition to using your new device. Consequently, if you're set on selling your iPhone but the eSIM functionality is still in use, consult your carrier on how to transition smoothly to your new phone while retaining your eSIM-based mobile plan.
Confirmation and Final Handoff
A confirmation step can reassure you that the device has been totally reset. Followed by this, the final handoff step comes into play. At this point, you are ready to handover your iPhone to the new owner, secure in the knowledge that your personal data has been thoroughly deleted and the device is ready for the next user.
Completion of the Reset Process Upon Seeing the "Hello" Screen
The reset process for your iPhone is completed when you see the "Hello" message displayed in various languages. This screen indicates that the factory reset was successful, and the phone is now back to its original set-up, devoid of any personal data. Therefore, once you reach this stage, you can rest assured the process has been completed properly.
Turning off the Phone Post Reset
Once the reset process is completed successfully, it is advisable to turn the device off. This ensures that the phone remains in its factory reset state, ready for the next owner to set it up as a new device. Furthermore, turning off the phone can prevent any accidental usage that may interfere with the factory reset settings.
Cleaning and Handing it Over to the New User
The final step involves cleaning and preparing your iPhone for its new user. This not only includes any smudges and marks on the phone's screen and body but also checking if all accessories like the charger and earphones are intact. Having the iPhone neat, clean, and paired with all its associated gadgets establishes a good rapport with the new owner, giving them a fantastic start to their iPhone journey.