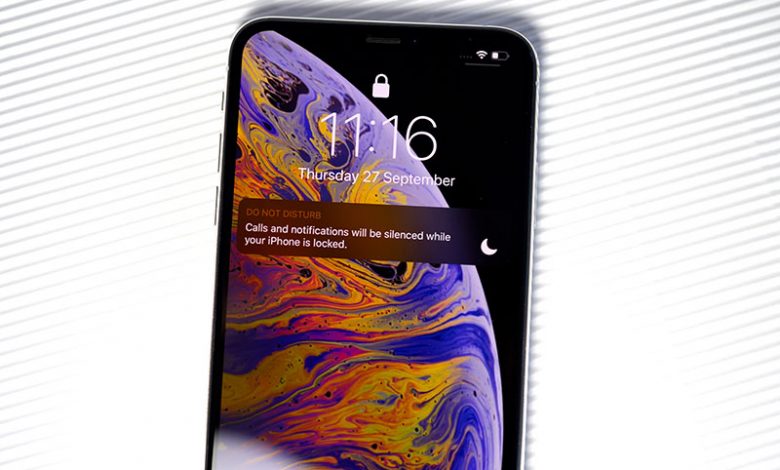 The Do Not Disturb feature available on iPhone is a crucial tool for managing communications flow. It is essential to silence all calls, alerts, and notifications on your iPhone. Whether this is for ensuring a peaceful night's sleep, having an undisturbed meeting, or just enjoying a moment of tranquillity, the Do Not Disturb feature aids in maintaining silence by muting all kinds of notifications, calls, and messages. The Do Not Disturb feature shines in its flexible application suited to various scenarios. It serves a greater purpose than merely muting calls or messages. It can be scheduled to activate at specific times or in response to particular events, ensuring you are not disturbed at inappropriate times, such as during sleep hours or in meetings. Furthermore, it helps manage both personal and professional life by preventing unnecessary interruptions from constantly buzzing group texts or Slack messages.
Even while the Do Not Disturb mode is activated, the feature has optional 'loopholes' to allow crucial communications. This emergency bypass loophole is built to allow certain calls through in emergencies or from specific contacts per your preference. This ensures you never miss critical calls, even when your device is in the Do Not Disturb mode.
To activate the Do Not Disturb mode, access the 'Settings' app on your iPhone and tap the 'Do Not Disturb' option, which you will find in the second group of categories. The Do Not Disturb feature is user-friendly and can be customized per your requirements to let through calls from particular contacts or in an emergency.
Activating the Do Not Disturb Focus
The Do Not Disturb Focus mode is an advanced version of the regular Do Not Disturb feature, providing even more control over notifications and calls on your iPhone. There are several ways to activate this feature, some of which are through Siri or the Control Center.
One of the easiest ways to activate the Do Not Disturb Feature is by using Siri, your voice assistant on iPhone. A simple command, "Hey Siri, turn on Do Not Disturb focus," will instantly activate the mode. Siri provides a hassle-free approach to activation, especially if you are on the move and need both hands-free.
Manual or Scheduled Deactivation
Notably, the deactivation of the Do Not Disturb focus mode needs to be done manually, or you can choose to schedule its deactivation. If you wish to switch it off manually, give the command "Hey Siri, turn off Do Not Disturb focus" or go to the 'Settings' App. For scheduling, tap the ellipsis icon (three horizontal dots) from the focus mode screen and choose your preferred option.
Step-by-Step Guide
If you prefer not to use Siri or want to activate the Do Not Disturb feature manually, you can do this easily from your phone's Control Center. To do this, pull down from the top right corner of the screen and select the 'Focus' tile. Then, hit the 'Do Not Disturb' tile to enable it. This stepwise approach makes enabling or disabling the feature at your convenience effortless.
Sharing your Do Not Disturb Status in iMessage
The Do Not Disturb mode assists in muting your notifications and sharing this status with your contacts on iMessage. This comes in handy in subtly communicating your unavailability to them, ensuring they understand your necessity for peace while still providing them the option to pound the barrier in case of urgent matters.
You need to grant specific permissions from your settings to share your Focus status, such as being on Do Not Disturb, with your contacts. Start by opening the 'Settings' app and tap the 'Messages' option. Following this, locate and select the 'Focus' option. Finally, switch on the toggle beside it to share your Focus status in iMessage.
Enabling the Focus status in the Messages option conveys your current mode to your contacts. They will be able to see that you are on the 'Do Not Disturb' mode when they try to contact you via iMessage. This will inform them that your notifications are muted, and you are unlikely to read their messages immediately.
The Do Not Disturb Sign in iMessage
The Functioning of the Do Not Disturb sign or alert in iMessage is quite effective. It does not appear immediately when someone attempts to send you a message. However, if they try to send multiple messages, the focus status will alert the sender about your Do Not Disturb mode.
"Notify Anyway" for Essential Messages
Despite the Do Not Disturb status, the sender can 'Notify Anyway.' This can be used when they have an urgent or highly important message to convey to you. Hence, while you share your Do Not Disturb status with your contacts, they still have a chance to get critical messages through when necessary.
The Focus mode must be active for sharing the Do Not Disturb status. Less competent sharing may occur if the Focus mode is not switched on. Therefore, always activate the Focus mode when sharing your Do Not Disturb status with your contacts.
Using the Auto-Reply Feature in Focus Mode
As well as sharing your status, the Focus mode facilitates an auto-reply feature, which can be highly useful. This can be set up to inform contacts that you might not reply immediately due to your Do Not Disturb status. Setting up auto-replies can optimize your communication effectiveness and manage the expectations of your contacts while your Focus mode is on.
Using separate Focus Modes on iPhone and Apple Watch
The versatility of Apple's ecosystem allows you to have different Focus Modes on your iPhone and Apple Watch. This means you can manage and customize your notifications on different devices according to your needs. For instance, depending on your requirements, you may be on Do Not Disturb mode on your iPhone but have a different Focus status on your Apple Watch.