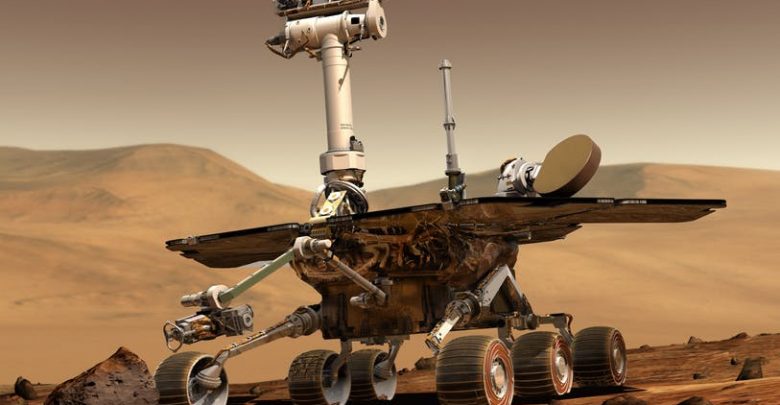 Technology
NASA Shares Details of "Raspberry Pi" Cyber Attack
NASA recently opened up and admitted that hackers were able to obtain data from their mission systems by illegally accessing them with a device known to techies as a Raspberry Pi. One system that the hackers were able to exploit was a project that included the Mars Curiosity rover. 
The NASA cyber attack occurred last year, in April 2018. After several months of investigation into the incident, NASA released their official report explaining what happened and what was affected by the breach. 
The space agency says that hackers used the Raspberry Pi of a NASA employee to access their systems. The device, which costs around $25, is a collection of single-board computers that measures about the size of a credit card. They were designed and developed by the Raspberry Pi Foundation, a UK company, to serve as teaching tools to help children in developing countries learn about computer science. 
The hackers used the Raspberry Pi to connect to the NASA Jet Propulsion Laboratory (JPL), which is a research and development facility the agency uses to develop robotic spacecraft and Earth-orbit missions. 
NASA reported the hackers managed to gain access to – and steal – 500 megabytes of data related to their mission systems. Some of the files taken contained information about the Mars Science Laboratory Mission, including details about the mission of the Mars Curiosity rover. 
Outside of the JPL, hackers also gained access to the Deep Space Network. This network collects data and commands from interplanetary space missions using radio antenna systems. 
Following the news of the breach occurring last year, the Johnson Space Center in Houston immediately disconnected from the Deep Space Network and the JPL in order to protect other important NASA programs, such as the ones for the International Space Station. 
"Johnson officials were concerned the cyber attackers could move laterally from the gateway into their mission systems, potentially gaining access and initiating malicious signals to human space flight missions that use those systems,"

- NASA's Office of Inspector General 
NASA says that the security breach highlighted weaknesses in their security, but they are already working on fixing them. The agency reported that, following the incident, they were already taking steps to implement better security in order to protect their networks and systems from future cyber attacks.