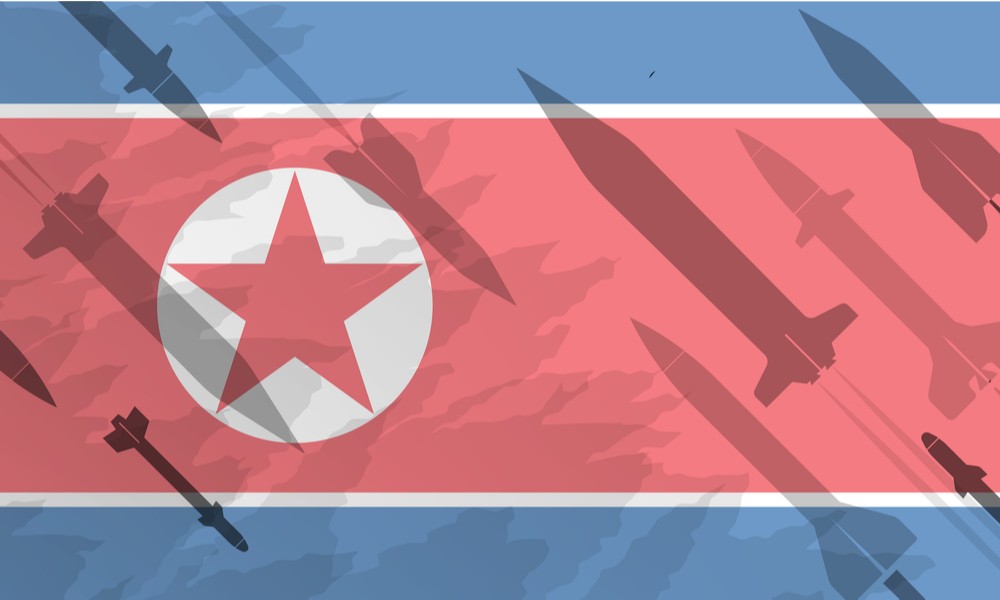 At least three unidentified projectiles were fired by North Korea on Monday, US and South Korean officials confirm. 
More Tests By The North 
Amid stalled denuclearization talks between North Korea and the US, the North has been conducting weapons tests, drills, and military exercises. The latest weapons test involved different types of short-range projectiles, which were fired from the Sondok area on the North's east coast, into the waters between Japan and the Korean Peninsula. South Korea's Defense Ministry said that the projectiles' maximum flight distance was 200 kilometers (124 miles) and maximum altitude – 50 kilometers (31 miles), as well as reassuring citizens that the movements are being monitored. 
North Korean state media said that military exercises were carried out beginning February 28, the day marking one year since the North's leader Kim Jong Un's Hanoi summit with President Trump. 
"We continue to call on North Korea to avoid provocations, abide by obligations under UN Security Council Resolutions, and return to sustained and substantive negotiations to do its part to achieve complete denuclearization," a US State Department spokesperson told CNN. 
Denuclearization talks between the US and North Korea have stalled, with the North having 13 weapons test fires in 2019, the recent ones are hardly a surprise. President Trump referred to the launches as "very standard" last year, saying no direct threat exists to the mainland, despite the fact that there are close to 30,000 US troops stationed in South Korea. 
2019 was the deadline set by Kim for the US to resume denuclearization talks, and when it passed, the North's leader said that the country would be boosting their nuclear deterrent capabilities and no longer abiding by their self-imposed moratorium on major weapons testings, accompanied by the promise of showing off a "new strategic weapon." 
The latest tests likely don't serve too great a purpose in terms of military affairs, but they reaffirm Kim's strength to the North and relevance on the global stage.