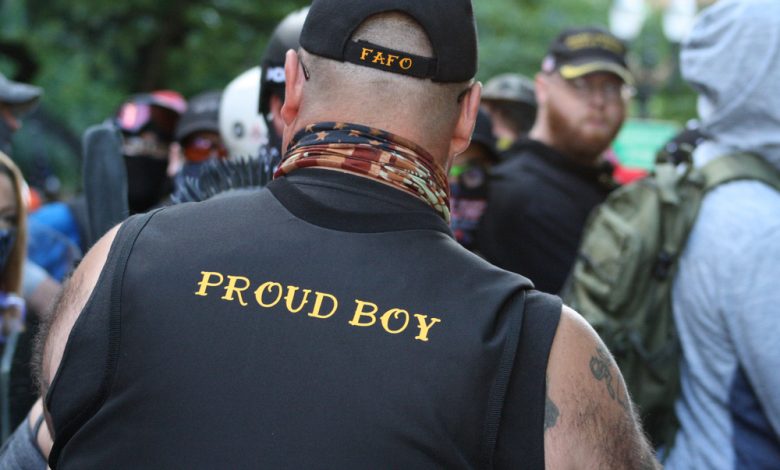 Multnomah County District Attorney's Office announced that Alan James Swinney, a member of the right-wing group Proud Boys, was accused of various charges, including aiming a firearm at a protester. Swinney is being held in custody at Multnomah County Jail. 
Multiple Charges Against Swinney
The charges included fourth-degree assault, fourth-degree attempted assault, two counts of second-degree unlawful use of mace, second-degree attempted assault, three counts of unlawful use of a weapon, two counts of second-degree assault, menacing, and pointing a firearm at another person.
According to the district attorney's office, photos and footage showed James Swinney using a paintball gun to "cause physical injury to another person." The indictment claims that Swinney has repeatedly participated in other clashes with far-left demonstrators trying to assault people in the crowd.
The news of Josh Swinney's arrest came one day after the US president was criticized over his response to a question about far-right white supremacist parties during the presidential debate in Cleveland, Ohio.
Asked if he was willing to denounce white supremacists, Trump replied, "Sure, I'm willing to do that." According to his opponent Joe Biden, the US president condemns the far-right group Proud Boys.
In Trump's defense, the White House press secretary, Kayleigh McEnany said that the president "denounced white supremacy" and just last week he "expressed his desire to see the KKK prosecuted as domestic terrorists." At the same time, after more than 120 days, demonstrations in Portland continue.