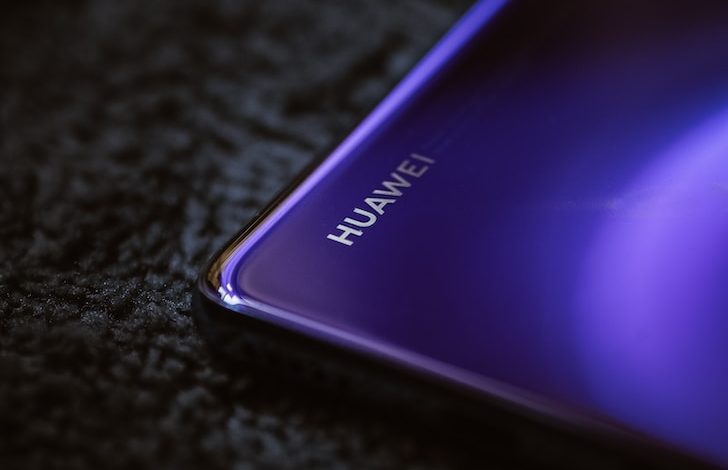 Taiwan Investigates Companies Suspected of Selling Chip Equipment to Huawei
Taiwan authorities have launched a probe into four Taiwan-based companies that are believed to have sold sensitive chip technology and equipment to China's Huawei Technologies. The companies under investigation are Topco Scientific Co., a firm specialising in reselling semiconductor materials; L&K Engineering Co., a cleanroom constructor; United Integrated Services Co., a construction and design firm; and Cica-Huntek Chemical Technology Taiwan Co., a chemical supply system provider. The investigation is geared towards ascertaining if these entities have violated regulations that restrict the sale of sensitive technologies and equipment to China.
Companies Allegedly Aided Huawei to Build Semiconductor Facilities Amid US Sanctions
The investigation follows a report, apparently by Bloomberg, indicating the aforementioned companies have been collaborating with Huawei in its endeavours to construct a network of computer chip plants. This collaboration could be seen as a challenge to US sanctions designed to prevent sensitive technology from falling into the hands of Huawei. The probe will also consider if the firms exported any sensitive technologies or products with military uses included in Taiwan's 'Strategic High-Tech Commodities' list.
Minister of Economic Affairs Verifies Potential Breaches of Law
Wang Mei-hua, the Minister of Economic Affairs, is charged with leading the investigation to determine if there had been any legal violations by these companies. In response to the allegations, the Ministry of Economic Affairs summoned the accused semiconductor and factory services suppliers for questioning. The four companies under investigation could face fines as high as 25 million Taiwan dollars (approximately $777, if found to have breached the regulations.
Possible Penalties and Consequences
As per the rules and regulations set by Taiwanese authorities, the four companies - Topco Scientific Co., L&K Engineering Co., United Integrated Services Co., and Cica-Huntek Chemical Technology Taiwan Co. - could face severe repercussions if they are found guilty of selling chip equipment to Huawei. The penalties might include hefty fines up to 25 million Taiwan dollars (about $777,. The fines underscore the seriousness of the violations, particularly since cleanrooms and other critical high-tech equipment and services are vital for developing computer chips.
Impact on Chip Manufacturing Industry
Cleanrooms and other essential services are crucial for the delicate chip manufacturing process. Any violation concerning selling these sensitive tech equipment and services to China could potentially harm the broader semiconductor industry and undermine international sanctions. Additionally, a potential violation can compromise the strategies of nations that use Chinese technology heavily in their infrastructure.
Future Measures To Prevent Sharing Semiconductor Technology with China
Following the investigations and possible penalties, the National Science and Technology Council of Taiwan will likely initiate preventative measures. These measure are aimed at mitigating the risk of sharing sensitive semiconductor technology with China. The details and specific strategies will be announced in due course, considering the significance of this issue to Taiwan's technology industry and international relations.
Clarifications from Minister Wang Mei-hua
In a recent hearing conducted by Taiwan's Legislative Yuan, Minister Wang Mei-hua provided some clarifications linked to the accusations against the four Taiwanese companies' alleged cooperation with Huawei. She stated that their services to Huawei were categorised as low-end factory services, such as environmental protection efforts and wastewater treatment processes. These processes do not inherently include any critical services or technologies transfer.
Advice Regarding Cooperation with Listed Firms
Minister Wang Mei-hua issued a reminder to Taiwanese firms about the consequences of working with organisations listed on the U.S. Entity List. Specifically, she pointed out that companies which utilise U.S. technology and equipment are not permitted to collaborate with firms on the U.S. Entity List, unless they have been granted a license to do so. This warning is of particular relevance given that Huawei was added to the U.S. Commerce Department's entity list in 2019, following allegations that it could potentially facilitate Chinese spying, a claim that Huawei strongly denies.
Background Information on Huawei's Status with the U.S.
Chinese tech giant Huawei has been at the center of controversy with the U.S. government due to allegations surrounding national security. In 2019, based on these claims, Huawei was included in the U.S. Commerce Department's Entity List. This inclusion effectively prohibits any U.S. company or any corporation using U.S. technology from doing business with Huawei, unless explicitly granted a license.
The Allegations Facing Huawei
U.S. officials have grave reservations about Huawei's operations, primarily based on the assertion that the tech company may pose a significant threat to national security. It is believed that Huawei might facilitate Chinese spying, thus posing potential risks to other nations. However, Huawei has categorically denied these allegations, standing firm on its commitment to global technological advancement and asserting its adherence to international laws and regulations.