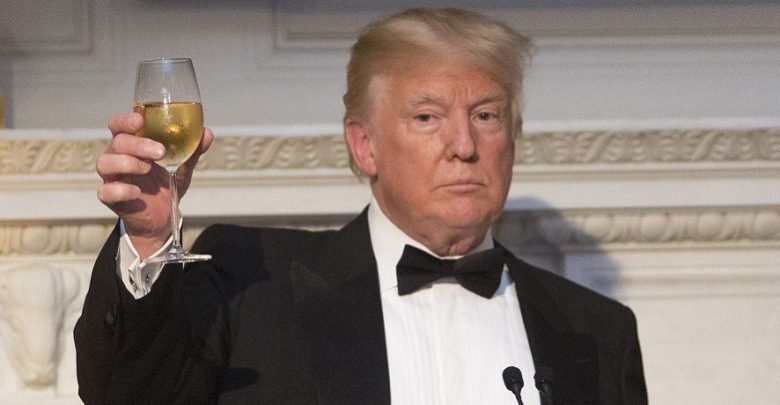 Recipe by George Cerrigone
The Trump Cocktail: The Best Drink Around. Trust me…
For all of you needing a special stress reducing cocktail for our politically divided times, I present to you, "The Trump Manhattan"
Ingredients:
1 and a half oz. of

Slovenia Vodka

in honor of the First Ladies nation of Heritage.

1/2 oz. of Drambuie in honor of President Trump's Scottish Heritage.

1/2 oz. Shot of Fireball in honor of the President's Fiery Personality.

1 oz. of Orange Juice in honor of the presidents persistent tan.

4 drops of Swedish Bitters in honor of the President's propensity to speak the bitter truth.
Served best in the liberal enclaves of America. Tastes best while wearing the iconic red "Make America Great Again" Hat.
Please ask your local bartender to incorporate the "Trump Manhattan" into their drink menu today...
"The blood, sweat and tears of our nationalism must be defended against the unknown evils of globalism that are being promoted by America's enemies."-George Cerrigone