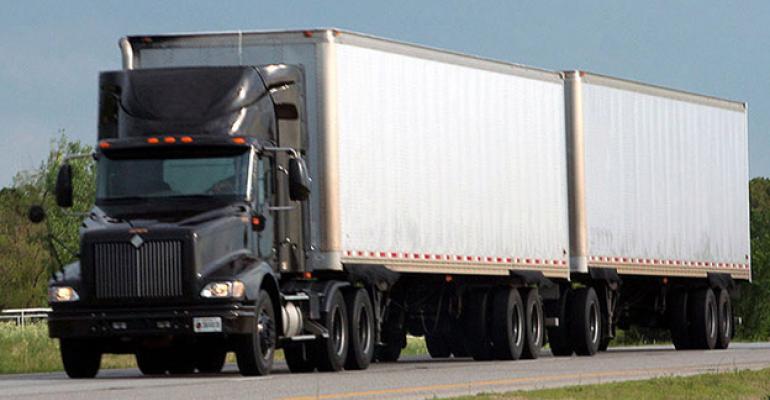 Call me corny, but lately there isn't anything more exciting than coming home and seeing my latest Amazon.com shipment waiting for me on my front steps. Whether its new headphones, a book, or something for my daughters, the convenience of online shopping has revolutionized our nation's retails business.

For many Americans, online retailers have become an unlimited 24-hour department store, stocking everything from high end electronics to basic household items — even food. The numbers associated with this surge in e-commerce are eye-popping. According to a February 2018 report from the United States Department of Commerce, consumers spent over $453 billion online in 2017.

This represented a 16 percent increase over the more than $390 billion shoppers expended in 2016. The 16 percent figure also represents the highest growth rate since 2011, when online sales grew 17.5 percent over 2010.

Although consumers have been migrating towards this easier and more convenient method of Internet powered "hunting and gathering," it has not been without its faults. The recent surge in online orders has unfortunately led to higher shipping costs as over 100 million Amazon Prime subscribers saw a 20 percent price increase in their annual membership this past April.

Many experts have attributed these rate increases to a combination of several different factors. These include higher diesel fuel prices, but it's almost universally agreed that a shortage of truck drivers has had an effect.

According to the American Trucking Association (ATA), America is facing a record truck driver shortage with an estimated 51,000 more drivers needed to meet demand. Even with signing bonuses and an opportunity to earn a starting salary as high as $80,000 in many parts of the country, long hours and a tough lifestyle have dissuaded many.

In fact, the current shortage of 51,000 is expected to be dwarfed by ATA projections that by 2026 America will be short a whopping 174,000 drivers if conditions remain unchanged —and current trends continue.

So, what if anything can be done to halt or at least slow down the rate at which delivery prices are rising? One reasonable possibility is for Congress to legalize the "Twin 33" tandem truck as part of this year's Transportation, Housing, and Urban Development budget appropriation. Currently, antiquated federal regulations require trailers to be no more than 28 feet long.

Some states, including Florida, have already legalized Twin 33 trucks.

An advocacy group for FedEx, UPS, and Amazon.com known as The Americans for Modern Transportation coalition is urging Congress to "go big" on this measure, based on the fact that in increasing the national twin-trailer size from 28 feet to 33 feet, drivers will be able to haul 18 percent more freight.

With the increase in size, some would naturally think that the Twin 33's may have the negative affect of wearing down highways at an accelerated pace. The truth is, the current proposal would not raise the current weight limit on trucks, but rather would allow trucks to have more space to fit lighter boxes, including the type frequently used for online shipping orders.

This scenario would actually help preserve our roads and bridges as less trucks on the road would have the ability to move more goods per singular trip. It would also help cut down on highway congestion, lower fuel consumption and CO2 emissions and help lessen the negative impacts of the truck driver shortage.

This legislation really has no negative drawbacks and with the Department of Transportation projecting that by 2045, there will be 45 percent more freight in the United States, the time has come for the whole country to experience the positive benefits that both shippers and consumers in some forward thinking states have already been enjoying.

Julio Rivera is a small business consultant, political activist, writer and Editorial Director for Reactionary Times. He has been a regular contributor to Newsmax TV and columnist for Newsmax.com since 2016. His writing, which is concentrated on politics, cybersecurity and sports, has also been published by websites including The Hill, The Washington Times, LifeZette, The Washington Examiner, American Thinker, The Toronto Sun and PJ Media and many others.