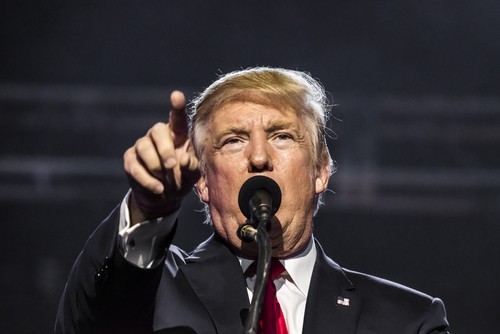 President Trump is updating public school guidelines to defend religious practices and the right to prayer on school grounds. This effort by President Trump comes with a warning to any administrators who disregards the rights of American students.
Right to Prayer Safeguarded by the First Amendment 
An event in the Oval Office on Thursday saw groups of Christian, Jewish, and Muslim students and teachers commemorating National Religious Freedom Day alongside the president. 
Trump supported students and teachers alike who feel they have been discriminated against for practicing religion on school grounds, issuing a warning to school administrators that should they prohibit students' rights to religious expression, they risk losing federal funds. 
A 1962 decision of the US Supreme Court banned school-sponsored prayer in any public school, although students are allowed to pray on school grounds if they do not force others into doing the same and keep to themselves about it. 
"We're trying across the board to invite religious institutions and people of faith back into the public square and say 'look, your views are just as valid as anybody else's.' And, by the way, they're protected by the First Amendment to the Constitution," White House Domestic Policy Council director Joe Grogan said. 
The issue of discrimination was also addressed, as the administration announces its plan to streamline a federal complaining process for any students who feel like they've been discriminated against.