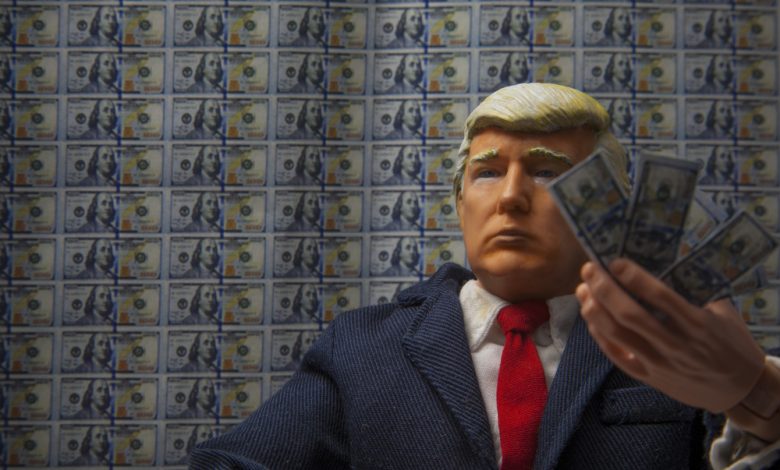 The President of United States, Donald J. Trump, is considering investing $100 million of his own money in his reelection campaign. 
Trump May Make "Yuge" Investment in Reelection Battle
Even though Trump has not committed to self-funding yet, he has already discussed the idea with his team. In 2016, Trump invested $66 million in his campaign, so putting money on winning a second term would be no surprise.
Meanwhile, the election campaign of Joe Biden and associated Democrat entities have raised more than Trump and the Republicans.
Trump's campaign spokesman, Tim Murtaugh, did not confirm if there's been any consideration of using the president's personal finances for funding his second mandate as of yet.
Trump, together with the Republican National Committee, spent more than $800 million for his reelection campaign, while Biden and the Democratic National Committee invested $414 million in July.
Nevertheless, Joe Biden and the DNC raised $365 million in August, while Trump and the RNC have yet to release their numbers. At the end of July, Biden had $294 million in cash, which is about $6 million less than Trump.
At this point, it is not clear how fast Donald Trump could drop $100 million for a potential second term. According to the Bloomberg Billionaires Index, his net worth has declined $300 million in the past year to $2.7 billion, erasing 10% of his fortune since he took office.
Trump's most recent financial disclosure shows that he had between $46.7 million and $156.5 million in savings, checking, and money market accounts at the end of 2019.
The president listed 20 assets as being worth more than $50 million, including signature properties like his Mar-a-Lago resort in Palm Beach, his golfing clubs, and the Trump International Hotel in Washington. He also listed debts of at least $315 million, including mortgages on Trump Tower in New York and his Washington hotel.
Between May and June, Trump's campaign put $40 million into broadcast and cable television ads, however, his support started falling due to the COVID-19 pandemic and racial injustice protests.
Last week, the Associated Press reported that Trump's campaign had pulled lots of its TV advertising as part of Stepien's strategy to focus on key states. This allowed Joe Biden's team to outspend the president by more than 10-to-1 on the air. 
In July, Trump's campaign committee spent about 71% of the money it raised, while Biden spent 70% of the money he raised. Those numbers do not include money raised but not distributed by the candidates' joint fundraising committees, which take donations for both their parties and campaigns.