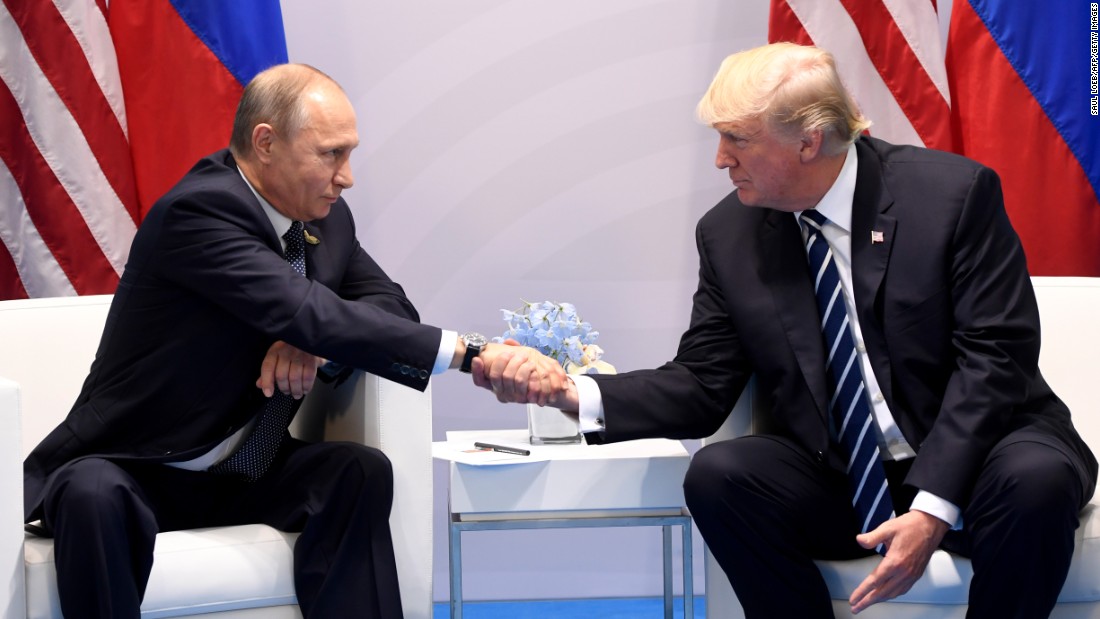 America
Trump Mueller Meeting: Who's Saying What?
Is a Trump Mueller meeting going to happen anytime soon?

Robert Mueller has been investigating Russia's role in the 2016 election and whether the Trump team has colluded with the Kremlin during the presidential electoral campaign.

In addition, Mueller has gone on to expand his probe to look at potential obstruction of justice after Trump dismissed former FBI Director James Comey on May 9, 2017.



Trump has been openly blasting the Mueller Probe. Although, Mueller's office has informed Trump's team that president Trump is not a criminal target but rather just the subject of the ongoing investigation, the latter's team has so far prevented the summit.

This leads into many critics speculating that if the president is not hiding a dark secret, he should cooperate and present himself to answer Mr. Mueller's probing questions and do it as soon as possible. Mueller is trying to get answers about Russia's possible meddling influence during the 2016 elections which is ultimately a serious breach against the nation.

According to Rudy Giulani, Trump's attorney, the president is willing to sit down with Robert Mueller on the condition that Trump would only be asked questions related to Collusion and not concerning other matters which are not related to the investigation. Trump's team is largely concerned about differences of other witnesses' accounts that could end up subjecting Trump to perjury charge.

Heavily denouncing the probe, Trump has been calling Mueller's probe a 'phony Witch Hunt'. Trump's anger at the special counsel and the continuous investigation has been dragged out in the public. He claimed that Mueller is totally conflicted and biased. He asserted that he and Mueller have conflicts of interests, alluding to golf fees refund dispute they've had some years ago when Mueller resigned as a member of Trump's National Golf Club in Northern Virginia. He also implied that he had turned down Mueller for the FBI job the day before he took over the probe and questioned his objectivity in the course of the investigation.

Meanwhile, during his interview with Fox News host Sean Hannity, who is by the way a strong supporter of Trump, Trump has defended his meeting with Putin in Helsinki. He also denied any collusion going on. He called the Russian investigation a rigged witch hunt job. In the same interview, Trump said that special counsel Robert Mueller is standing in the way of a great US and Russia relations.

Previously, Trump has expressed how he was looking forward for a second meeting with Putin and had invited him to Washington this fall. But the White House has made recent announcements that the president will be delaying the meeting after the ongoing Russia witch hunt is over.

All in all, amidst Trump's launching of personal attacks against the special counsel, both sides are going on quiet negotiations to make the Trump Mueller meeting feasible. The president has been questioned about his public rants as the probe intensifies but his team defended his actions saying Trump is only expressing his opinion. Ultimately, if both sides couldn't make an agreement, we can expect a high-profile case with Mueller willing to make a subpoena to pressure Trump into answering the probing questions, but Trump's attorney maintained that they are ready to fight.