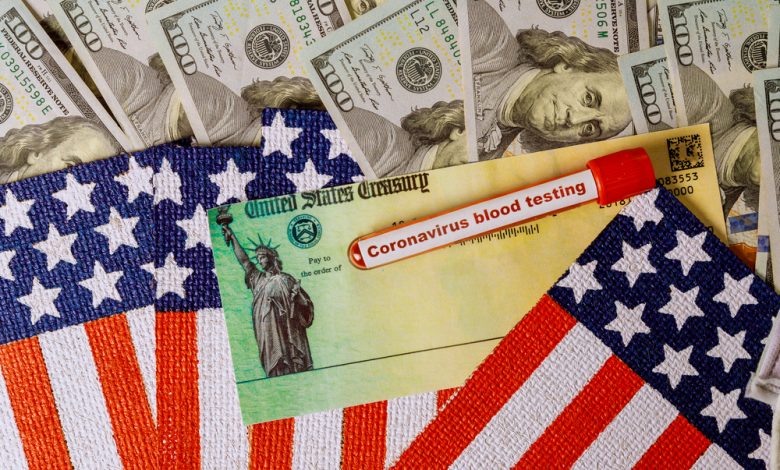 On Tuesday, Donald Trump called some parts of the $900 billion COVID-19 relief package as "wasteful spending," hinting that he may refuse to sign it.  
In video footage on Twitter, Trump said that the deal approved by Congress "is much different than anticipated" and he will ask them "to immediately get rid of the wasteful and unnecessary items from this legislation, and to send me a suitable bill."
The President also criticized the current stimulus checks and asked Congress to increase "the ridiculously low $600 to $2,000, or $4,000 for a couple." 
The approved checks are up to $600 per adult and $600 per child.
Trump's proposal was greeted by the White House Speaker Nancy Pelosi, who said that the Democratic-controlled House stands behind it.
On Tuesday, Pelosi tweeted that Republicans "repeatedly refused to say what amount the President wanted for direct checks," and Trump has agreed to $2,000, which Democrats will "bring this to the Floor this week by unanimous consent."
Congress approved the $900 billion stimulus deal on Monday, with 92-to-6 Senate and 359-to-53 House votes. Approximately $166 billion of the package will be used for the next round of stimulus checks.
On Tuesday, Mnuchin welcomed the deal and stated they are "fully committed to ensuring that hardworking Americans get this vital support as quickly as possible."

Initially, the White House said that Donald Trump was willing to sign the deal, however, the administration changed its position unexpectedly. 
Trump also said the bill didn't contain enough funding for small businesses, especially restaurants.
According to the ex congressional employee Mark Harkins, "The president can cause a lot of problems" by demanding a standalone bill to increase the direct payments.
At this point, Donald Trump has not announced whether he'll veto the bill or not.