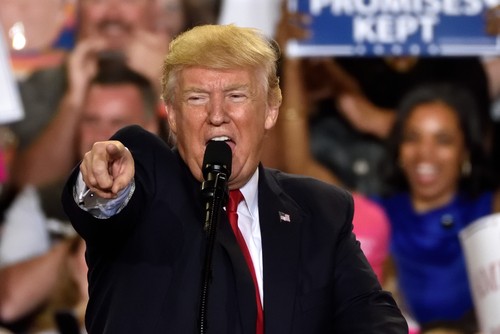 President Trump on Sunday – in a variety of outlets, expressed his discontent with the whistleblower's identity being kept secret, both to reporters and on Twitter.
"They think they know – they know who it is! You know who it is. You just don't want to report it. CNN knows who it is but you don't want to report it. And you'd be doing the public a service if you did," the president said.
"I don't know if that's true or not. But what they said was he is an Obama person, that was involved with [former CIA Director John] Brennan, Susan Rice, which means Obama, but he was a big anti-Trump person. Hated Trump. They said terrible things," he elaborated on media reports regarding who the whistleblower is.
Not knowing who alleges wrongdoing you don't know you committed and then finding out he's a member of the opposing political faction, meaning potential political bias in his allegations, seems like a good reason for President Trump to want to know the mysterious whistleblower's identity.
A conservative media outlet earned the president's praise on Twitter after potentially revealing who the whistleblower is, although the anonymous accuser's identity was not denied by his lawyers, it wasn't confirmed either, with only a statement being issued regarding the publication and potential future ones as well:
"Any physical harm the individual and/or their family suffers as a result of disclosure means that the individuals and publications reporting such names will be personally liable for that harm. Such behavior is at the pinnacle of irresponsibility and is intentionally reckless."
The president, however, remains firm in his desire to know who it really is:
"The whistleblower should be revealed. Because the whistleblower gave false information."