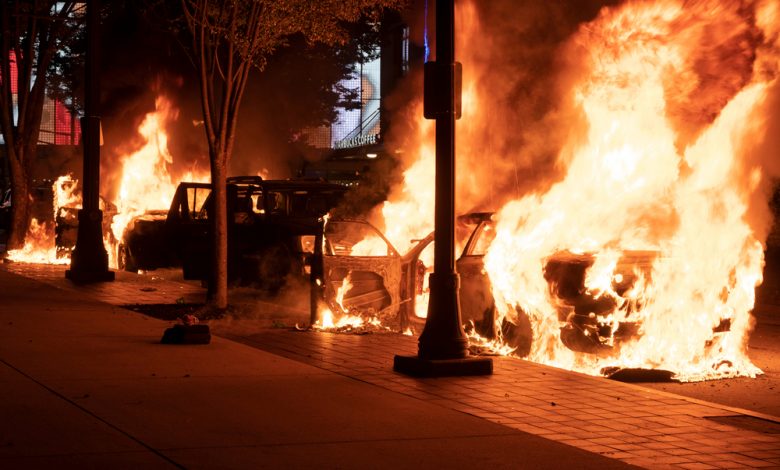 Violent protests continue to rage in America, as President Trump receives criticism for visiting a church during the chaos.
"Partisan" Church Visit
At least five US police officers were hit by gunfire during riots, which have been taking the country by storm as a result of George Floyd's death. Floyd was choked to death by a police officer in Minneapolis on May 25, reigniting the #BlackLivesMatter movement and anti-police brutality protests.
The protests began peacefully, but quickly turned violent after dark, leaving local businesses and franchises looted or burnt to the ground, as the riots began in Minneapolis and quickly spread across the country. A strip mall was set on fire in Los Angeles, and tens of stores were looted in New York City. Four officers were taken to a hospital with non-life-threatening injuries after a gunfight in St Louis, Missouri.
President Trump has condemned Floyd's killing, promising that justice will be delivered to the now-fired officer responsible, although Trump disagreed with the ongoing riots, calling violent protesters "thugs," and saying that rightful protests shouldn't be drowned out by an "angry mob."
Trump also added that mayors and governors ought to use "overwhelming law enforcement presence," to quell the violent protests, and if they don't, the US military would be deployed to solve the issue, sparking even more anger among some.
The president took photos at St. John's Episcopal Church on Monday, clutching a Bible, which led to even more criticism aimed at him on social media. Trump took the photos with his daughter Ivanka and US Attorney General William Barr, after law enforcement cleared the way with tear gas and rubber bullets.
"In so doing, he used a church building and the Holy Bible for partisan political purposes," presiding bishop of the Episcopal Church diocese in Washington DC, Michael Curry, said on Twitter.
Curfews are being implemented in many cities hit by the riots, as Mayor Bill de Blasio moved New York City's curfew from 11 pm to 8 pm on Tuesday.