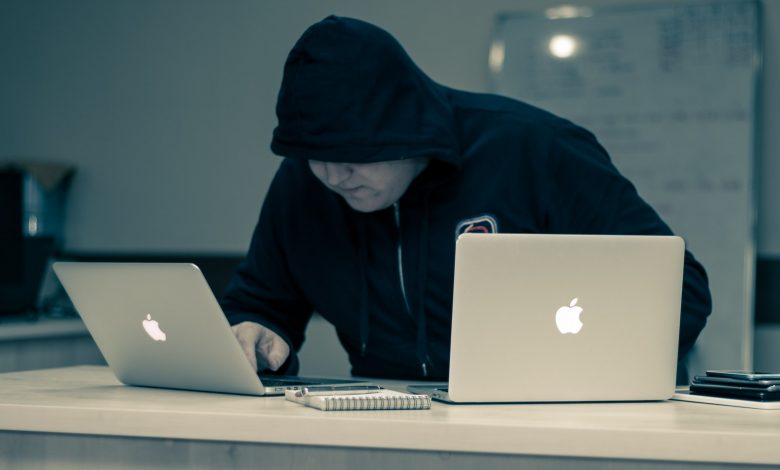 Approval of New Internet Safety Law in Britain
The United Kingdom's ambitious new internet safety bill has been approved by British lawmakers. The legislation has extensive powers to regulate digital and Social Media companies like TikTok, Google, and Meta - the parent company for Facebook and Instagram. The bill represents a significant escalation in governmental control over digital and online practices, with the government backing the law under the stance that it will make Britain the safest place in the world to be online.
Controversial Opinions on the Safety Law
Despite government enthusiasm, the internet safety bill has garnered considerable controversy. Digital rights groups have voiced concerns, arguing that the law threatens online privacy and freedom of speech. These digital rights activists argue that the strict regulations and controls to mitigate illegal content and safeguard minors online may potentially infringe on individuals' rights to internet privacy and free expression online, posing ethical conflicts.
Significance of the Safety Law in Stricter Tech Industry Regulations
The new safety law isn't isolated in its objectives; it aligns with a broader move in Europe and other regions to significantly tighten the reins on the largely unregulated tech industry, which is primarily dominated by U.S. companies. The European Union launched a similar initiative recently with its Digital Services Act, aimed at making social media safer for users across the 27-nation bloc. The UK's online safety law represents a significant contribution to these international efforts to regulate tech giants and promote safer online environments.
Measures of the New Internet Safety Law
This weighty piece of legislation, which has been curated since 2021, outlines several key measures to enhance online safety. One notable provision is the requirement for social media platforms to proactively remove illegal content, including child sexual abuse, hate speech and terrorism, revenge pornography, and posts promoting self-harm. In addition to content removal, the platforms must also prevent such content from appearing in the first instance and afford users with more control capabilities such as blocking anonymous trolls.
Adopting a "Zero Tolerance" Approach to Protect Children
Central to this new legislation is the government's adoption of a "zero tolerance" stance towards children's online safety. The bill places legal responsibility on platforms, requiring them to shield children from accessing content that could be harmful or not age-appropriate. While this content might not be illegal per se – like pornography, cyberbullying, or posts glorifying eating disorders or providing instructions for suicide – it is deemed detrimental to the welfare of children.
Verification of Users' Ages and Criminalisation of Certain Online Conduct
The online safety law also demands that social media platforms ensure their users are of a appropriate age, typically above 13, while pornography websites will need to ascertain that users are over 18. The law also criminalises specific online behaviors, for instance, cyberflashing - the act of sending unwanted explicit images.
Penalties and Enforcement of the Law
The online safety law in the UK demands strict compliance from internet companies. It applies to any company, irrespective of its geographical location, as long as UK users can access its services. Companies that fail to adhere to the law could expose themselves to significant financial repercussions, including fines of up to £18 million ($22 million) or 10% of their annual global sales, whichever is larger.
Amplified Accountability of Senior Tech Managers
Not only are financial penalties at stake but individual accountability is also amplified with this new law. Senior managers at tech companies face the risk of criminal prosecution and potential imprisonment if they neglect to respond to information requests from UK regulators. Furthermore, they can be held criminally liable if their company doesn't comply with regulators' notices, specifically those about child sex abuse and exploitation.
Role of Ofcom in Law Enforcement
The task of enforcing the online safety law falls onto Ofcom, the UK's communications regulator. In its initial stages of enforcement, Ofcom is expected to concentrate on illegal content as the government adopts a "phased approach" to bring the law into action. However, there is some ambiguity about how the law will be enforced beyond these initial areas of focus, as the government has yet to share comprehensive details on future enforcement strategies.
Potential Threats to Online Freedoms and Tech-company Conflict
While the law is aimed at increasing safety online, it has not been without criticism. Numerous digital rights groups have expressed concerns that the provisions of the law could pose serious threats to online freedoms. Organizations like the U.K.-based Open Rights Group and the U.S.-based Electronic Frontier Foundation have cautioned that obligation on tech companies to sanitize their platforms of potentially harmful content for children might lead to a reduction in overall online freedoms.
Hindrances in User Age Verification
The mandate in the law, that companies verify the ages of their users, could present significant challenges. Companies may be forced to choose between sanitizing their platforms of all content that could potentially be inappropriate for children or requiring users to verify their ages by uploading official identification or using potentially intrusive facial scan technology. This choice raises questions regarding user privacy and ease of platform use.
Contention over Encryption Technology usage
The online safety law also sets the stage for potential conflicts between the British government and tech companies over the use of encryption technology. To track and control the spread of illegal content, regulators might require that encrypted messaging services install "accredited technology". This compulsion would allow these services to scan encrypted messages for content related to terrorism or child sexual abuse. Critics, however, argue that this would essentially provide a backdoor for private communications, compromising the safety and privacy of all users.