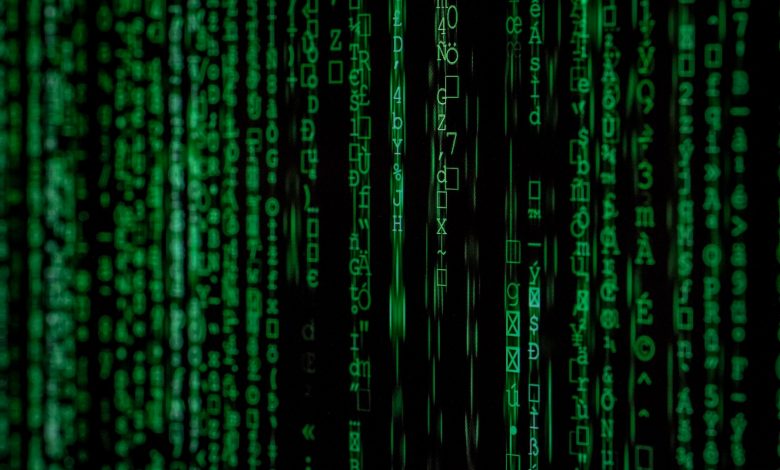 Dragos Investigations
After the claim by BlackCat ransomware group, an in-depth investigation was launched by Dragos into a potential security breach. The claim suggested that the hacking had been carried out indirectly, facilitated through a third party. However, Dragos, a renowned security firm, reported that their rigorous review and examination yielded no factual substantiation in support of the hack claim. They found no breach in their data security measures, thus debunking the ransomware group's statements.
No Evidence of a Data Breach After Ransomware Group Claims Hack
Despite the ransomware group's assertion, Dragos was unable to discover any evidence of a security breach in their system. Extensive scrutiny of their systems did not reveal any unauthorized access, data leaks, or distortion of information. This led to the conclusion that the claim by the BlackCat ransomware group was baseless. However, as part of their commitment to data security, Dragos continues to uphold their vigilant monitoring of their systems.
Involvement of Third-Party in the Purported Breach
The BlackCat ransomware group claimed that they gained access to Dragos's systems via a third-party channel. Yet, in spite of the serious implications of such a claim, Dragos's investigation could not substantiate this. No third-party intrusions or vulnerabilities were discovered in their systems. The firm remains committed to ensuring the highest standard of security for their clients and this includes scrutinizing all potential third-party channels for any potential threats.
Continuous Monitoring and Investigation of the Situation
Following the deceptive assertions of the BlackCat group, Dragos continues to uphold and intensify their unwavering vigilance in order to monitor their systems. They persistently investigate the situation, adhering to their cybersecurity protocols, only to reconfirm the absence of data breach evidence. The company pledges to maintain this level of stringent surveillance in the face of any future threats to their security.
Previous Encounters with Ransomware Groups
The recent incident is not Dragos's first encounter with ransomware groups and false assertions. Their longstanding commitment to security measures and procedures equip them well to face such attacks and substantiate or debunk claims by efficiently investigating any cybersecurity incidents.
False Claims by Ransomware Group RansomedVC in October
In October, the data extortion group RansomedVC also claimed to have breached Dragos's security. The group even held the audacity to announce plans of closuring their project and selling parts of its infrastructure, well aware of their alleged intrusion into the systems of this security firm. Nevertheless, like the recent case with BlackCat group, Dragos's comprehensive investigation did not validate the malicious group's assertion.
Confirmed Breach in May Involving Threat Intelligence Reports, a SharePoint Portal, and a Customer Support System
Indeed, over their tenure, Dragos has experienced few instances of confirmed breaches. Back in May, their system experienced a security breach involving threat intelligence reports, a SharePoint portal, and a customer support system. Despite the successful intrusion, the breach had limited impact due to the implementation of immediate, robust cybersecurity measures, further ensuring the protection of client data.
Extortion Scheme Failure Due to Limited Data Breach
The few successful ransomware attacks that have occurred reveal the acute frustration these groups face. The plan to extract major ransoms often stumbles due to the limited impact scope of the data breaches. This largely owes to Dragos's resilient cybersecurity procedures and protocols that prioritize the safeguarding of clients' information. Where these breaches may occur, the limited damage and lack of leverage for further extortion makes their efforts largely futile.
Impacts and Reactions
The recent allegations by the BlackCat ransomware group have brought Dragos into the limelight. The security firm, known for its stringent cybersecurity protocols, promptly responded, not just with an internal statement but also by undertaking thorough investigations, further showcasing their commitment to data security.
Dragos Statement Clarifying the Situation
In response to the alleged breach claim, Dragos issued an official statement. The company confirmed that they were aware of the unsubstantiated claims regarding a supposed breach of information about Dragos executives, purportedly acquired via a third-party compromise. The firm categorically denied any evidence of system compromise, asserting its commitment to continue investigating and monitoring the situation diligently.
False Allegations Against Security Companies Like Dragos a Common Incident
The recent incident is an apt representation of how security firms like Dragos are often the subject of unfounded claims. The firm, aware of the frequent occurrence of such false allegations, remains well equipped to respond efficiently in such situations, minimizing the risk to their clients' data and their own operational integrity.
Initiation of Investigation Using Internal Experts and External Security Providers
Upon receiving the alleged breach claim, Dragos activated its well-established cybersecurity protocols. The company promptly initiated a detailed investigation, enlisting its internal experts as well as external security providers. The firm's commitment to data security and client trust made this direct, methodical response essential, ensuring that the situation was managed effectively and efficiently.