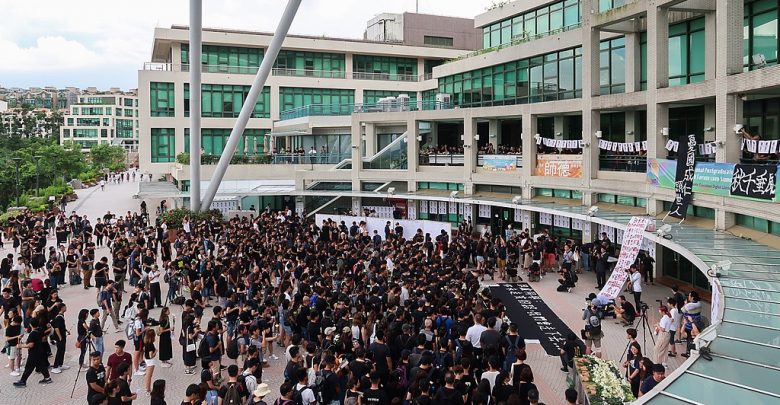 This past Wednesday, the United States issued an advisory travel warning for those planning to visit Hong Kong. The warning urged visitors to "exercise increased caution" due to the "confrontational" protests happening in the semi autonomous Chinese territory.
The alert from the State Department comes just two days after Hong Kong was gripped by general strikes and widespread demonstrations as Chinese officials warn of the continuing unrest in Hong Kong.
"Since June 2019, several large and smaller political demonstrations have taken place in various areas of Hong Kong," the advisory warned. "Most have been peaceful, but some have turned confrontational or resulted in violent clashes. The protests and confrontations have spilled over into neighborhoods other than those where the police have permitted marches or rallies. These demonstrations, which can take place with little or no notice, are likely to continue."
Travel warnings have also been issued by other countries, including Australia, the UK and Ireland, Japan, and Singapore.
Protests are planned for Friday at the Hong Kong airport, which could potentially disrupt travel to and from the city. The city has also been embroiled in daily demonstrations that have escalated to the point police are firing tear gas, bean bag rounds, and rubber bullets at protestors.
The government of Hong Kong said on Thursday that the city remains open and welcome to visitors and that the city has a long history of peaceful demonstrations.
"However," the government said in a written statement, "in recent weeks, some violent protesters have blocked roadways, vandalized property and confronted police after the end of some processions. The impact of these illegal confrontations is confined to a limited area near the procession routes, and is not widespread."
The Chinese official in charge of Hong Kong, Zhang Xiaoming, said on Wednesday that the city was facing their worst crisis since the British returned the colony to China in 1997. Xiaoming – the director of the Hong Kong and Macau Affairs Office – said that the turmoil in the city "has been going on for 60 days straight, getting bigger and bigger." Xiaoming also warned that the violence in the city was escalating and getting worse.
The US advisory urges travelers to Hong Kong "avoid the areas of the demonstration," warning them to "keep a low profile" and to "exercise caution" if they find themselves near a protest or other large gathering.