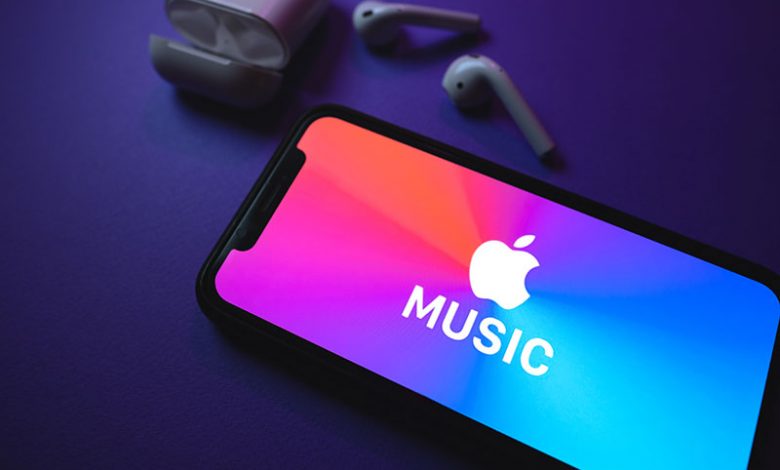 In comparison to Spotify, Apple Music boasts an array of advanced features that greatly enhance the user's experience. These distinctive characteristics include timed live lyrics, a karaoke function, the soon-to-be-released SharePlay feature, and the ability to upload and sync your music across devices. Additionally, Apple Music offers greater editing freedom for your music library.
Timed Live Lyrics and Karaoke Function
Unlike Spotify, Apple Music offers the unique feature of timed live lyrics. This means that the lyrics of a song are perfectly timed down to the word, including musical breaks. This adds an extra layer of engagement, as users can follow along with the lyrics as the song progresses. Tapping the microphone button even allows users to diminish the vocals, providing users with an opportunity for a karaoke-style sing-along.
SharePlay Feature in iOS 17
In the forthcoming iOS 17, Apple Music plans to introduce a novel feature called SharePlay. This collaborative function will enable a group of friends to build a music playlist in real-time. This tackles the common issue of needing to pass around a single device to contribute to a shared playlist. When users tap the SharePlay button, their friends can scan the provided QR code and add their favorite songs to the queue. The best part? Those joining in don't need to be subscribed to Apple Music - they can use your subscription to contribute.
Uploading and Syncing Personal Music
Another unique aspect of Apple Music is its capability to upload and synchronize personal music across devices. This allows users to carry their favorite tunes wherever they go without being limited to the Apple Music library.
Editing Freedom for User's Library
Finally, Apple Music accords its users more control over their music library. Users can edit the title, album details, playback volume, and even the sequence of tracks. This offers increased customization, allowing users to curate their music exactly how they want to.
Improved Streaming Quality
When compared with Spotify, the quality of streaming that Apple Music offers is second to none. Apple Music provides users with lossless, uncompressed music quality and features an immersive spatial audio experience, all without an additional cost.
Providing Lossless, Uncompressed Music Quality Without Additional Cost
For about two years, Spotify has been promising a new HiFi tier offering lossless, higher-quality music streaming. However, this is expected to come with an additional cost atop the regular Spotify subscription. On the other hand, Apple Music offers this suave music quality at no extra charge. To access this feature, users must navigate to Settings > Music > Audio Quality and switch from 'High Quality' to 'Lossless.' Music albums with the 'Lossless' logo beneath them will play uncompressed when connected to specific speakers, offering a top-notch audio experience.
Spatial Audio Feature Providing Immersive Sound Experience
Another unique feature that sets Apple Music apart from Spotify is the implementation of Spatial Audio. This audio technology offers an immersive sound experience that surpasses the standard stereo mix. The sound seems to come from all around, making listeners feel like they're in the middle of a performance. By tracking the position of your head, Spatial Audio changes the sound direction as you move, ensuring the sound follows you creating an incredible audio effect. This unique feature is available on select AirPods and Beats products and the newest iPads. By scanning for the 'Spatial Audio' logo beneath an album in the Apple Music app, users can access a transformative auditory experience.
Apple Music's Special Approach to Classical Music
Apple Music's dedication to providing a bespoke experience for classical music is another compelling reason to consider switching from Spotify. Recognizing the need for a unique approach to classical music, Apple acquired Primephonic, a music service renowned for specializing in classical music. Using this acquisition to its advantage, Apple reworked the Primephonic platform into Apple Music Classical. This comprehensive platform is included in the standard Apple Music subscription and provides a new dimension for classical music lovers to explore.
Curated Collections or Playlists and Browsing Options by Composers or Works
Apple Music Classical provides a rich browsing experience. Suppose you're unsure of where to start. In that case, numerous curated collections and playlists are available, catering to all preferences, whether you're an ardent fan of the clarinet or fond of a particular era of classical music. Moreover, you can browse by composer, discover new works, or enjoy your favorites again. You can delve into the different recordings of your preferred works, adding them to your library for easy access. Apple Music Classical is undoubtedly a treasure trove for individuals seeking a first-class experience in discovering and appreciating classical music.
User Interface and Personal Preferences
The user interface of Apple Music has been designed to cater to the tastes of users across multiple platforms. It provides a particular appeal to those who appreciate native app design and are concerned about battery usage, especially Macbook usage.
Native App Design and Overall Efficiency
One element that sets Apple Music apart from Spotify is its native app design. Apple Music boasts a native app on each platform that it operates on. This means that the application looks and behaves precisely like an iPhone app when used on an iPhone, a Mac app when used on a Mac, and so on. Even on non-Apple platforms like Android and Windows 11, Apple Music integrates seamlessly with the respective platform's aesthetics and functionality.
While some people might prefer Spotify's interface, some find Apple Music's interface design more appealing. Apple Music's interface is user-friendly, with a simple, clean design that enhances user experience.
Regarding overall efficiency and battery usage, especially for Macbook users, Apple Music outperforms Spotify. Spotify can be described as a 'glorified web app' as it runs in a similar fashion to Google Chrome, which can lead to higher battery drain. Conversely, Apple Music, a native Mac app, consumes significantly less battery, potentially making it a more viable choice for those conscious about their battery usage.