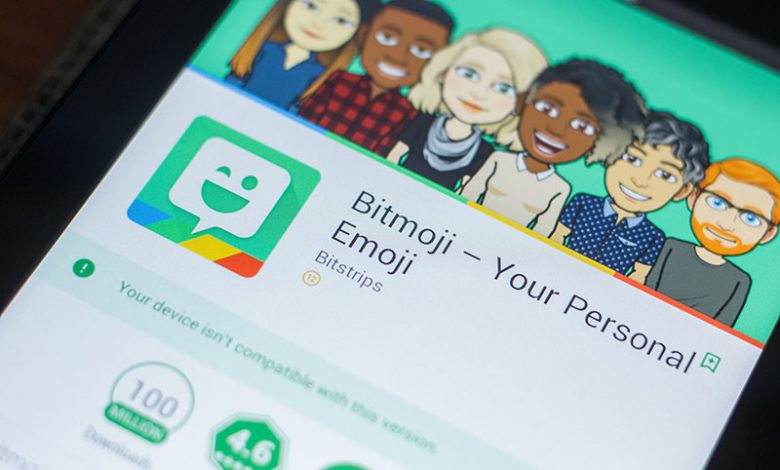 Introduction
Smartphone users are always on the lookout for new ways to make their conversations more entertaining and expressive. The answer to that lies in Bitmoji, your fun, personalized emoji that you create. Bitmoji is more than your regular emojis; they are cartoonish versions of yourself that can be used to make chats engaging. Unlike standard emojis, Bitmojis provide a unique and personalized experience, making conversations lively and interesting.
What is Bitmoji?
Bitmoji is a customizable personal emoji that you create to represent you. Imagine having a cartoon version of yourself that can be utilized in various online scenarios. You grant it expressions, posing it in various ways, and even picking its clothing. Whether you want to say good morning, congratulate someone, or simply react to something interesting, Bitmojis are your go-to. These personalized emojis can be used in text messages, emails, on social media platforms, and beyond, making them a fun replacement for your usual emojis.
How to use Bitmoji on your iPhone
Creating and using a Bitmoji on your iPhone is a relatively simple process. First, download the Bitmoji app from the App Store. Upon launching the app, you'll be guided through the process of creating an avatar of yourself. You can choose from a range of skin tones, hair colors, facial features and more. This customizable avatar is your Bitmoji. Regardless of where you want to use it - in text messages, social media posts or even your device's keyboard - your Bitmoji can make its presence felt. Imagine having an emoji that is as unique as you!
How to add Bitmoji to your iPhone's Keyboard
Now that your Bitmoji is created, it's time to add it to your iPhone's keyboard. This will make it even easier to use your Bitmoji while chatting or posting on social media. By enabling Bitmoji on your keyboard, your fun, personalized emoji will always be within easy reach, ready to add a dash of fun to your conversations. After adding your Bitmoji, let it surprise you with different expressions and postures. Each one is sure to bring a smile!
Creating Your Own Bitmoji
Bitmoji gives you the opportunity to communicate through personalized and creative avatar images that represent you. Creating your own Bitmoji takes only a few steps. It's a world of fun, expression, and customization, right at your fingertips.
Downloading the Bitmoji App
The first step toward creating your Bitmoji is to download the Bitmoji app. The app is free to download although there may be some in-app purchases. Simply go to the App Store on your iPhone and search for Bitmoji. Install the app onto your device, and you're ready to embark on your Bitmoji journey.
Opening the Bitmoji App
After you've downloaded the app, the next step is to open it. Tap on the Bitmoji app icon on your iPhone's home screen to launch it. This will bring you to the sign-up page where you'll create your account.
Signing Up for an Account
Once you've opened the Bitmoji app, you'll be prompted to create an account. Here you'll select whether you're creating a male or female emoji. After choosing a gender for your Bitmoji, move on to the selfie stage where the app suggests you start with taking a selfie. This photo is only used by the app as a basis for creating your Bitmoji avatar - it won't be seen by others.
Customizing your Bitmoji
After taking your selfie, it's time to customize your avatar. The app provides a basic avatar based on your selfie. You can further customize it by changing the skin tone, hair color, eye shape, and more. Don't forget to select a wardrobe for your Bitmoji. You can revisit these customizations any time you desire. There are up to 19 pages of customization options to make your Bitmoji uniquely you. Once you're happy with your avatar, tap the 'save' button. Now, you're ready to use your Bitmoji in your text messages, emails and even on your phone's keyboard.
Adding Bitmoji to Your Keyboard
Once you've created your unique Bitmoji avatar, it's time to integrate it into your iPhone keyboard. This allows you direct access to your Bitmoji, perfect for inserting into messages, emails, or social media posts. Your Bitmoji will be right there with the rest of your emojis, ready to express your mood or reactions in an animated, personal way.
Opening iPhone Settings
To start with, open your iPhone's Settings app. This app gives you access to your device's configuration and various options, including keyboard settings. The Settings app icon generally resembles a gray gear and can be easily found on your iPhone's home screen.
Accessing Bitmoji Settings
In the Settings app, select 'General' to access the generalized system settings. Here, you will find an option called 'Keyboard.' Selecting this opens a variety of keyboard-related settings. At the top of this page, tap 'Keyboards' to access your current keyboard configurations. Within this, select 'Add New Keyboard…' You will find 'Bitmoji' listed under the 'Third Party Keyboards' section. By tapping on 'Bitmoji,' you can configure its settings on your keyboard.
Allowing Full Access to Bitmoji
After selecting 'Bitmoji,' you need to grant it full access to your iPhone's keyboard. Enable 'Allow Full Access' by sliding the button to the right. A confirmation pop-up will appear; confirm this by tapping 'Allow.' This step is crucial as it allows your Bitmoji keyboard to function seamlessly within any app. Now, your Bitmoji keyboard is ready to use. Simply tap and hold the globe icon at the bottom left of the keyboard and select 'Bitmoji.' You will now have access to your complete set of Bitmoji stickers, ready to be pasted directly into your message or post. Your personal emoji is now at your disposal whenever you need a touch of expressiveness in your digital communication.
Using the Bitmoji Keyboard
After adding the Bitmoji keyboard to your iPhone, you can easily use it across various messaging and social media apps. Sharing your Bitmojis with friends and family can make your chats a lot more fun, personal and expressive. The process to access and use the Bitmoji keyboard is as easy as tapping a few buttons.
Opening a Messaging App
To begin using your Bitmoji keyboard, first launch any messaging or social media app where you desire to send a Bitmoji. This could be your phone's default messaging app, WhatsApp, Messenger or any other app that you use for digital communication. When you're ready to type a message or post, simply tap on the chat box to trigger the keyboard.
Selecting the Bitmoji Keyboard
Once the keyboard appears, you will notice a globe icon on the left side of the space bar. By pressing and holding this icon, you can switch between the different keyboards you've installed on your device. Among them, you will find the Bitmoji keyboard. Tap on 'Bitmoji' to switch your iPhone's keyboard to your new Bitmoji keyboard.
Sending a Bitmoji Message
With the Bitmoji keyboard active, your cartoonish creation is now ready to be shared with the world. Browse through the variety of Bitmoji stickers available, showcasing different moods, reactions, and sayings. Select the Bitmoji sticker which resonates with your current expression, and it will be pasted in your message box. Hit 'send' and your personal Bitmoji will be on its way to add a vivid, catchy, and engaging touch to your chat. Play around with different Bitmojis and discover a whole new world of interactive and enthusiastic communication.