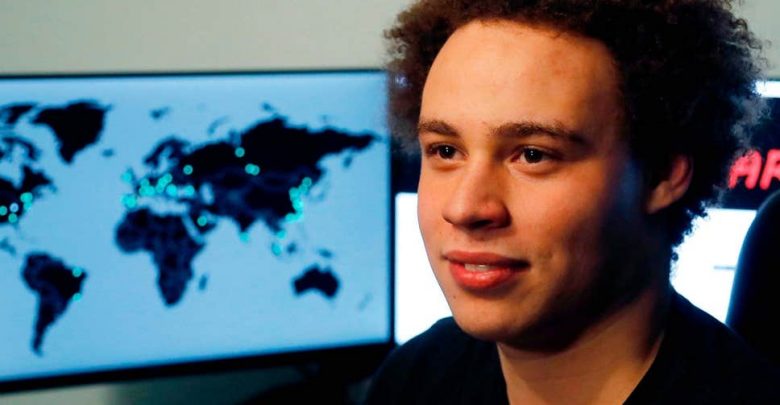 Headline
Trending
Wannacry Hero Marcus Hutchins Will Not Face Jail Time for Creating Malware
Once considered a hero for helping to shut down the infamous Wannacry malware, Hutchins was arrested a few weeks after working with the GCHQ in the UK. The reason behind the arrest was due to his involvement in the creation of two malware programs.
 The arrest occurred at a Las Vegas airport while Hutchins prepared to return to his home in Devon after attending security conferences. In the trial, Hutchins pleaded guilty to the charges of creating the Kronos malware and the UPAS Kit malware, both of which were used to steal online banking information. Despite the plea, Marcus will not face jail time. 
Since Kronos was created, it is thought to have stolen banking information in several countries, including the UK, France, Germany, Poland, India, and Canada. It later emerged that the GCHQ knew that the FBI was investigating Marcus before he traveled to the United States and that the arrest had effectively saved the UK from being embroiled in an extradition battle over him. 
Hutchins has remained in the United States on bail since being arrested. He was facing a prison sentence of up to 11 years, but he will now be allowed to return home to the UK after being granted a one-year supervised released with no additional fines or jail time. He was still ordered to pay $100 for each account in victims' restitution though. 
According to the plea agreement, Hutchins faced six years in prison, $250,000 in fines, a year of supervised release, and a $100 special assessment fee for his first charge alone. The second count carried up to five years in prison,  with the same amount in fines and supervised release. 
The lighter sentence was given in light of the fact that despite making Kronos and UPAS Kit, Hutchins – known by the alias MalwareTech – contributed significantly to stopping WannaCry and has become a security researcher, trading in his black hat for a white one. 
In a statement released after the sentencing, Hutchins' lawyers said they were thrilled that the judge recognized how Hutchins had since contributed to keeping people safe. They called Judge Stadtmueller's encouragement that Hutchins apply for a pardon "unprecedented."