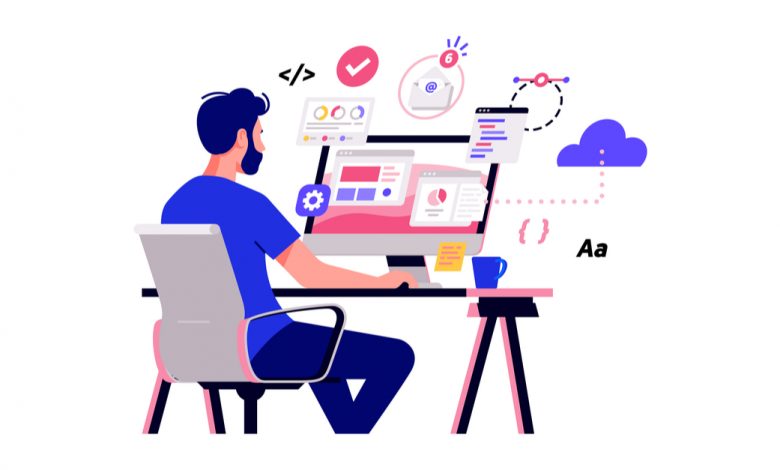 Being a digital nomad is a dream for many – the idea of relaxing on the beaches of Hawaii or exploring the cities of China while still working is appealing. Digital nomads are people who work where they want when they want. The only problem is that all this travelling is expensive. So, what type of jobs can a digital nomad do?
Programming
Plenty of programmers become digital nomads. These people write the code for apps, software, websites, and more. They understand at least one computer language necessary to "talk" to computers. There's a steep learning curve to being a programmer but it's also an in-demand high-paying job for the chosen few.
One perk of being a programmer is that you can work offline. Even if you have a spotty internet connection, you can work away and submit the job when you have a more stable connection.
Website Developer
Website developers create, fix, and maintain websites. They create websites using code or through a content management system such as WordPress. They create and build the look, layout, functions, and style of a website and fix bugs in the system that stop them from working properly.
Social Media Marketers
Every brand has a social media presence. Those brands need people to analyze, build, maintain, and refine that presence. Social media marketers create and maintain a public image for brands through social media. They are vital in keeping people connected and engaged with brands.
Social media marketers schedule and create social media posts, respond to questions and concerns, and run contests to promote brands. Some social media marketers double as community managers as they are in charge of keeping everyone happy.
Affiliate Marketing
Not every affiliate marketer is a digital nomad, but some digital nomads are affiliate marketers. Affiliate marketers are independent people who refer others to particular products and services in return for a small commission. If someone buys something using an affiliate link, the marketer gets a cut of the sale.
Affiliate marketers help brands reach new customers without having to run major advertising campaigns. Affiliates stand to earn a healthy amount of money just by encouraging people to buy something.
Customer Support Representative
Every company needs caring people to work as customer support representatives. These people are there when something goes wrong. When someone has a problem, the representative aims to get them through it with practical advice to solve the problem. Being a customer service representative is ideal for people who like to help others.
Writer
You've read a lot of words. You're reading these words right now. Have you ever stopped to think about who wrote them? Writers are the lifeblood of the digital landscape. Every email, website, ebook, social media post, review, comment, blog post, everything online was written by someone. That someone could be you.
One great thing about being a writer is that you can do most of what you do offline. You'll need the internet to collect and deliver work and do research, but it's not like you have to be connected to write a Word document.