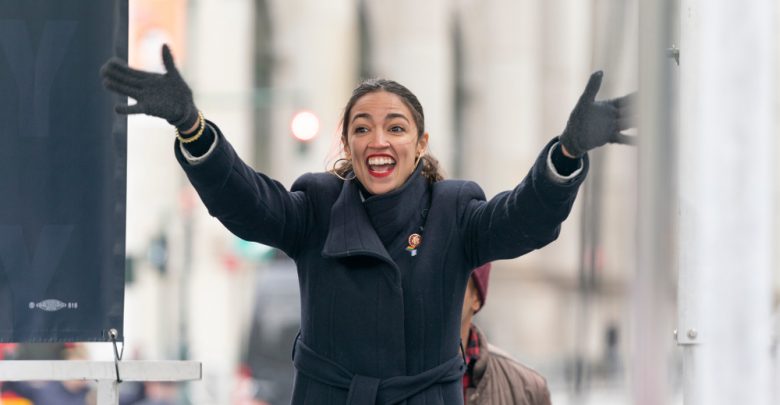 Rep. Alexandria Ocasio-Cortez once again misunderstands one of the Trump administration's new requirements for food stamps, causing a hilarious situation to develop on Twitter.
Oh "SNAP"
The freshman congresswoman seemed to misrepresent the new Trump administration rule, bashing it and thinking what would've happened if it was implemented over a decade ago, when her father passed:
"My family relied on food stamps (EBT) when my dad died at 48. I was a student. If this happened then, we might've just starved. Now, many people will. It's shameful how the GOP works overtime to create freebies for the rich while dissolving lifelines of those who need it most," she wrote on Twitter.
Several tweets, including ones from the Heritage Foundation and The Daily Signal, pointed out AOC's mistake, telling her that the rule applies to able-bodied adults between the ages of 18 and 49 who do not have dependents.
Closing these loopholes will ensure the #SNAP program is able to serve the people who need it. https://t.co/FLKMLtIn6C

— Heritage Foundation (@Heritage) December 6, 2019
Many also attacked her for spreading "Fake News" by implying that children wouldn't be eligible to receive benefits under the new rule.
The new rule, effective as of April 1, 2020, would impose stricter criteria in order to issue waivers. They would only be able to be issued in cities or counties with an unemployment rate of 6 percent or higher, lasting for a year with the governor's support.
Estimates from the USDA have showed a potential $5.5 billion being saved over the period of five years, cutting benefits for roughly 688,000 SNAP recipients out of more than 36 million currently.
"We're taking action to reform our SNAP program in order to restore the dignity of work to a sizable segment of our population and be respectful of the taxpayers who fund the program," Agriculture Secretary Sonny Perdue told reporters Wednesday, adding that SNAP was never meant to be a "way of life."