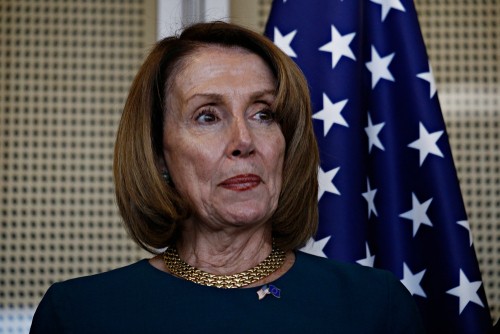 House Speaker Nancy Pelosi threatened President Donald Trump over his attempts to "intimidate" the government whistleblower that helped to trigger the House impeachment inquiry. 
Pelosi gave an interview to Face the Nation on CBS on Sunday, saying, "I will make sure he does not intimidate the whistleblower. I told the president you're in my wheelhouse when you come after the whistleblower."
The whistleblower in question accused President Trump of trying to get the Ukrainian government to investigate the 2020 presidential candidate Joe Biden, along with his son Hunter Biden. This complaint was what brought about the formal impeachment inquiry in the first place. In the weeks following the report, Trump has continued to question the credibility of the whistleblower and demand to know their identity. Trump believes he should be able to face his accuser, and many would agree with him. 
Trump called on the media to release the name of the whistleblower. The lawyers of the whistleblower issued the White House with a cease-and-desist letter calling on Trump to stop attacking their client. 
During the interview, Pelosi called on lawmakers to continue protecting the identity of the whistleblower.
"This is really important, especially when it comes to intelligence, that someone who would be courageous enough to point out truth to power and then through the filter of a Trump-appointed inspector general who found it of urgent concern and then took it to the next steps," 

-Nancy Pelosi 
Pelosi also argued that the crimes Trump has been accused of are worse than that of former President Richard Nixon, who resigned before he could be impeached over the Watergate scandal. 
The impeachment inquiry into President Trump is built around the allegations that he asked the Ukrainian administration to open investigations into his political opponents and that he attempted to coerce the country using millions of dollars of military aid as a negotiation tool. 
The House Intelligence Committee heard public depositions from three current and former officials last week as part of the continuing probe into Trump.