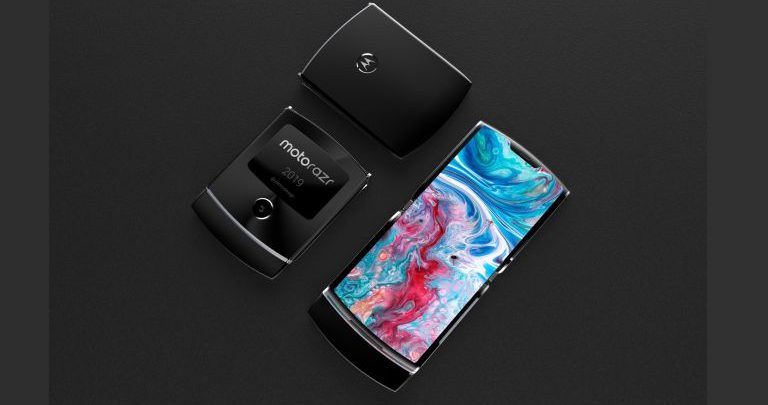 Motorola has released the Motorola Razr smartphone, marking the third such foldable commercial smartphone from established developers. The Samsung Galaxy Fold has been available for some time, and Huawei recently launched its own Huawei Mate X. With the Motorola Razr entering the fray, here's everything you need to know. 
Big on Price, Low on Features 
The modern smartphone is a technical marvel. They pack a lot of features into a device that fits in your pocket. If you wanted to add even more features but wanted to cut down the size, some things will inevitably be lost in the shuffle. 
For a start, the foldable nature of the phone means that the regular screen has been split into two sections. It's up to manufacturers to work with the sections to fit all the important components. The phone also requires a durable and robust hinge. This hinge, while necessary, will take up extra real estate on the phone. The result is a phone that has a limited amount of space for the essentials such as the battery, processor, and camera. 
Where does that leave us with the Razr?
Well, the phone has a form factor of 172 x 72 x 6.9mm. While that sounds like a lot of space, some of it is used for the hinge. Because of the limitations in hardware space, it should hardly comes as a surprise that it features a below-average battery pumping out 2510mAh. The smaller screen can indeed help with battery preservation, but why buy a phone and only use half the screen space?
What about the camera? Well, the Motorola Razr comes with a 16MP f/1.7 primary sensor above a secondary OLED panel. There's also a 5MP secondary sensor on the notch of the display. That 16MP camera is ok, but it lacks the power and features contemporary phones offer. These include wide-angle shots, telephoto, and the macro feature, among others. Given that the phone costs around $1,500, you'd expect something more. 
Corners were also cut with the mid-range Snapdragon 710 chip. This chip usually powers phones that cost around a third of what the Razr is asking for. At this price, you'd hope for something like a Snapdragon 855. The phone isn't too impressive in terms of software either. Plans are to ship it with the older version of Android, Android 9 Pie. 
Conclusion
There's absolutely no doubt that the phone looks cool. It's something that would be worth it if it wasn't so expensive. The phone looks great, but are you willing to pay a premium price for something that looks good on the outside but isn't as powerful on the inside? That's up to you.