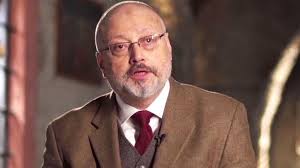 America
A Brief History of Journalists Under Fire
There are a number of journalists that have been targeted by governments in the past. This primarily happens when the influential journalists go out of their way to report the truth. If we considered the number of journalists from Russia who are suspected to have died due to homicides since Russian President Vladimir Putin came into office in the year 2000, the count would be around 38.

The case of Anna Politkovskaya is one of the most famous cases. She was a journalist who reported on the abuse of human rights on the hands of Russian Military in Chechnya. She died by gunshot wounds outside her apartment. There were a total of five men who got convicted for the murder of this journalist. However, they were not sentenced because the contract killing was linked to an unknown person with no tracks.

Similarly, Natalia Estemirova who was another journalist that actively worked alongside Politkovskaya was shot. Before getting shot, she got kidnapped while she was on her way to her work. Later, her dead body was recovered from the woods near her house.

The case of Anastasiya Baburova is yet another popular one. She was also shot along with Stanislav Markelov, not far away from Kremlin. He was also a human rights lawyer who had a very critical view of Putin.

Jamal Khashoggi is a recent case of another journalist who has fallen victim to a government. Reports were, that he was killed in the embassy by agents that came from the Saudi city of Riyadh.

Jamal Khashoggi was a prominent journalist who covered major stories including the Soviet invasion of Afghanistan and the rise of Osama Bin Laden for various Saudi news organizations. Moreover, he was also quite close to the Saudi Royal family and worked as a government advisor. According to the Turkish officials, there is enough evidence in the form of gruesome audio records that Khashoggi was murdered at the hands of agents from Saudi Arabia.

The first amendment primarily exists for the protection of the rights of individuals. In order to do this, there have been about ten amendments added to the document by the framers of the constitution of the United States. This came about in the year 1792. Collectively, all of these amendments are referred to as the Bill of Rights.

There is no doubt that the first amendment is considered as the most important one in terms of democratic maintenance. According to this amendment, it is not possible to create any laws for establishment of religion or limiting it's free practice.