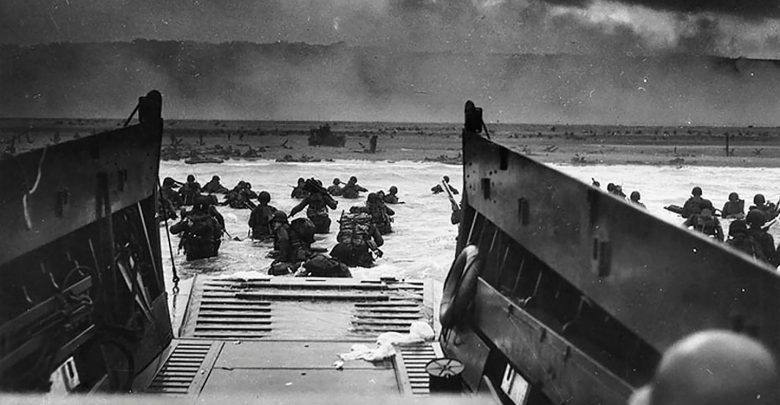 President Donald Trump finished the first day of his visit to London on Monday by dining with Queen Elizabeth and several other members of the royal family. Both the queen and President Trump offered their own formal toasts ahead of the dinner.
The queen focused her toast around D-Day and how it forged a lasting union between the countries, saying; "Visits by American presidents always remind us of the close and lasting relationship between the United Kingdom and United States. We owe an immeasurable debt to the join British, American, and Allied forces that landed in Normandy on June 6, 1944. The anniversary of D-Day reminds us all of our country has shared together."
The President will also travel to France on Wednesday, where he enjoyed a similar meeting with French president Emmanuel Macron. The pair visited Normandy – the site of the D-Day invasion – and paid their respects to all who lost their lives on that fateful day.
Of course, Trump is hardly the only one commemorating the day. Veterans also got involved in the occasion, including a pair of veterans in their 90s who once again stormed Normandy to mark the occasion. This time the storming was symbolic and done via parachute with some help by the Red Devils.
Harry Read, 95, is a retired Salvation Army officer who was 20-years old during D-Day. He was a wireless operator with the Royal Signals when he was pushed out of his plane on that fateful day. The other veteran was John "Jock" Hutton, a 94-year-old from Larkfield Kent. He was 19 during the invasion and served with the 13th Lancashire Parachute regiment.
Both men performed tandem jumps with the Red Devils of the British Army this past Wednesday, recreating the famous airborne landings of D-Day at the historic Sannerville drop zone. The pair of veterans were part of a display that overall included 280 British and French paratroopers. They were applauded for their efforts and gave a thumbs-up to the crowd when they landed.
For all of the veterans who survived D-Day and the war, there are many more who didn't. This Memorial Day we commemorate the memories of all those who fought for us, many of which who didn't make it home. There are many local events, national events, and even TV events that mark this day in our history. Our condolences, thoughts, and prayers are with every active soldier, every veteran, and everyone who never made it home.